Saint Paul Firefighters Mug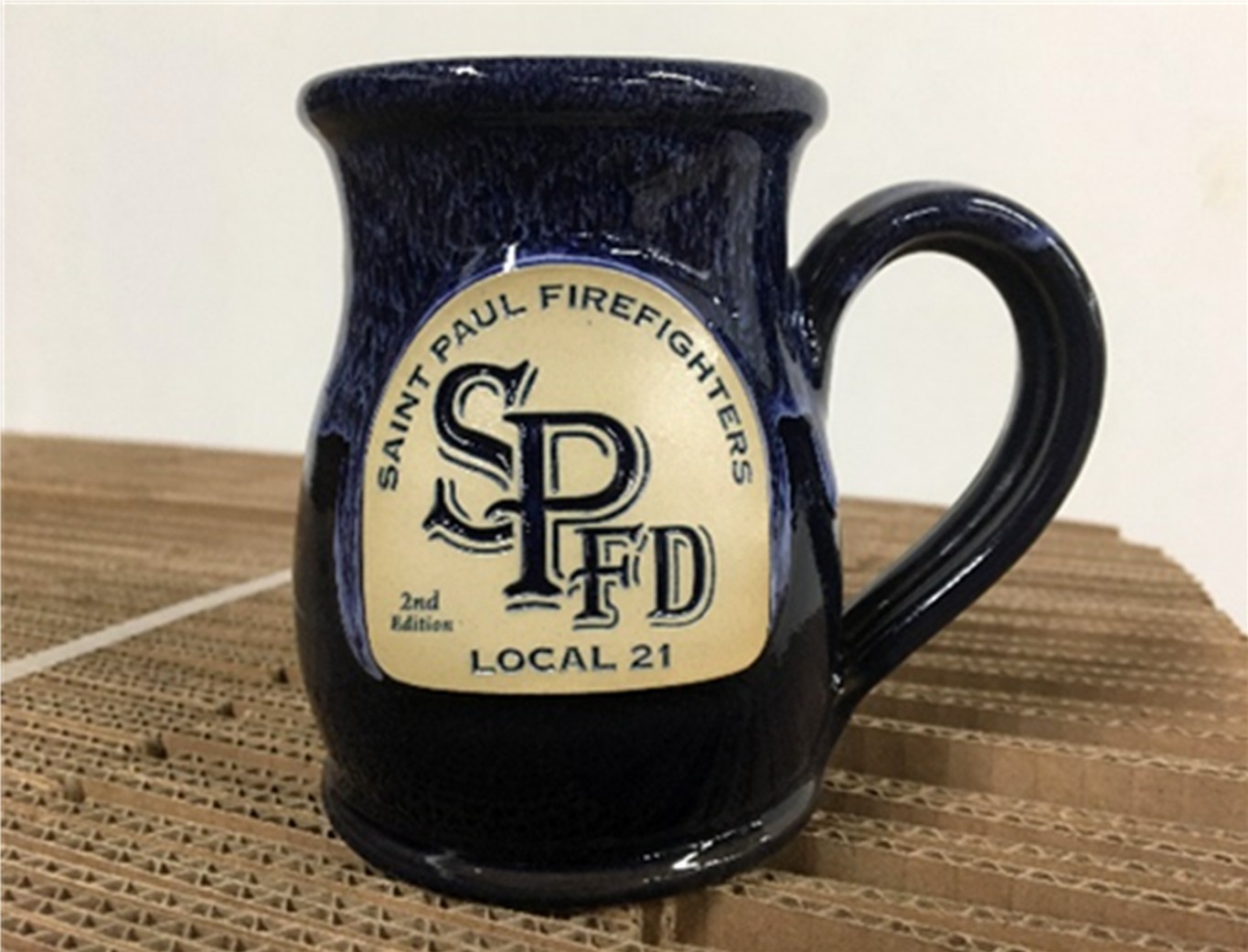 LIMITED EDITION DENEEN POTTERY MUG/ order yours online today!
This holiday fundraiser will be supporting the St. Paul Fire Foundation – a foundation that supports the health, wellness and safety of every St. Paul Firefighter.
Discounted Firefighter rate of $15 until December 22th
Remaining mugs $20 until gone
Guaranteed Mug, order online
Go to www.stpaulfirefoundation.org and make a secure payment on the home page
Buy at training Cash or check: Make out checks to the St. Paul Fire Foundation
PICK UP YOUR MUG
Stop by the Foundation office (next to Tom McDonough) at Training. If you already paid online your mug order is secured and will be waiting for pick-up. Payment at Training will be cash or check. Susan O'Neil or light duty staff will be your POC at training. Any questions call or text Susan O'Neil 651-270-0285

Fresh off the Deneen Pottery kiln, this year's mug is Midnight Blue with a "2nd Edition" etched on the template. When they're gone – they're gone, so don't wait to order if you want some of these high quality great holiday gifts.