MDA Fill The Boot Wild Game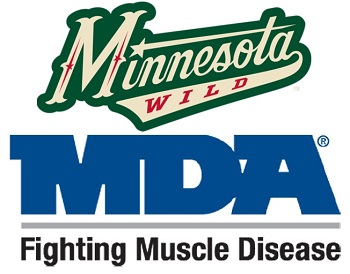 \
Local 21 Brothers and Sisters,
We have been invited by the Minnesota Wild to fundraise for the MDA at the November 21st game at Excel Energy Center vs. the Colorado Avalanche. This is an opportunity for 10 individuals to Fill the Boot and then enjoy the Wild game. Last year our members were not only successful in raising funds to fight the terrible specter of neuromuscular disorders, but in having a great time at the games after! Volunteers will work at the 5 gates into the venue from 5:30p - 7:00p and then meet with MDA representatives turn in your donations. MDA will then provide passes to the night's game. If you are interested in volunteering, ALL SLOTS HAVE BEEN FILLED, THANK YOU FOR YOUR INTEREST.
Additionally, the MDA is looking to say thank you to members of Local 21 for all the work they put in this year. The MDA is has given Local 21 a table of 10 to attend their Muscle Team Gala in Saint Paul on November 19th at the Union Depot. The evening goes from 5:30p - 9:30p and includes cocktail hour, entertainment, live and silent auction, dinner and a program. Any member interested in attending should call Sam Severtsgaard at your earliest convenience at 612-735-7124.
Fraternally,
Sam