| | | |
| --- | --- | --- |
| Welcome | | You are not currently logged in. |
| | |
| --- | --- |
| What's New at IAFF Local 21 | |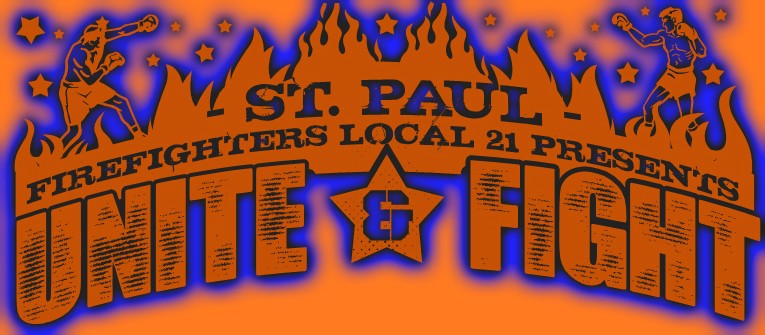 Hello Police, Fire and EMS!
We are gearing up for our third annual Unite and Fight event, and we need your help! We need men and women; all ages, skill levels, and weights to represent the areas police, fire and EMS departments in a charity boxing event.
The Unite and Fight is an amazing and fun night where local departments all come together and raise money for a fellow officer/firefighter that is in need. Our first year we donated to two St. Paul Firefighters who were battling cancer and last year all proceeds went to Minneapolis police officer recovering from a kidney transplant.
This year we are still determining whom the proceeds will be donated to, so if you have any suggestions please don't hesitate in contacting me.
The event will take place Saturday March 14th at Uppercut Boxing Gym in Northeast Minneapolis.
If you are interested in participating in the event please send an email to me, Alex Freese at free0247@umn.edu with the following:
name:
department:
age:
sex:
approximate weight:
experience:
email:
phone number:
Official training sessions will begin in January at Uppercut Boxing Gym. But if you want to start training sooner, Lisa owner of Uppercut has graciously offered free classes to all participants of the event. All you need to do is visit www.uppercutboxinggym.com and check under class schedule and attend the class you wanted or you can use gym equipment during open hours.
On your first visit please let front desk worker know you are a Unite and Fight participant and you will then fill out the appropriate paperwork.
We could not make this event a success without your participation and this year we would love to have more departments involved. And we need your help please CC, copy, and give this note to all your friends and co-workers of all departments in the area; that includes all police, fire departments and hospital and EMS staff.
Hope to hear from everyone soon,
Alex Freese
Saint Paul Fire
free0247@umn.edu
or call at 612-715-6413
MEALS-ON-WHEELS

- Volunteers are requested to help give driving directions for Meals-On-Wheels Thursday, November 27 from 7:30-9:00 a.m.) at Cretin Dehram Hall High School. (C shift getting off duty and "A" shifting working.) Volunteers assist those drivers who request help with directions for delivering meals to St. Paul neighborhoods primarily. The SPFD has helped with this volunteer activity for many years as an important link in the success of the Meals-on-Wheels program. If you would like to help please contact Jay Monogue at

jmonogue0284@msn.com

or (C) 651 341-1614. You can also call Josette Bradley at HQ and give your name and contact information. Volunteers are requested to wear their department uniform.
All Personnel

- Local 21 will be publishing an updated L21 telephone directory by the first of the year. In order to have your telephone number listed, we will need an authorization from you granting permission to be included in the directory. Please fill out Form 48A which is located in the FD forms file and forward on to Josette Bradley and Paul Barrett. Any questions, contact Paul Barrett, Station 8, A shift.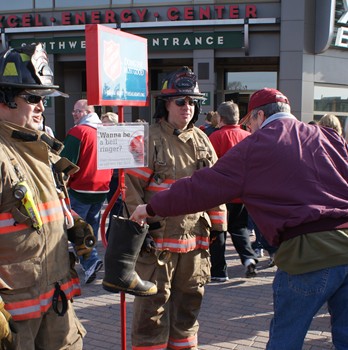 The 2014 Salvation Army Bell Ringing Season has arrived. The schedule has been posted on the local 21 website. To Schedule a date either fill in the online form or call Bob Kippels - Engine 8-C at 651-274-6653 to request a date.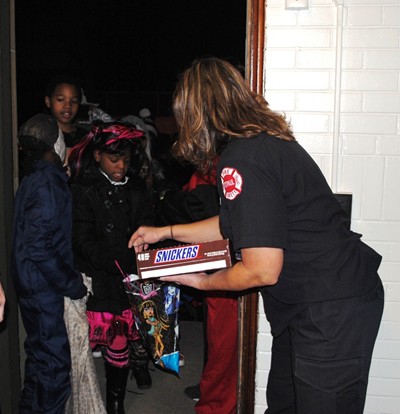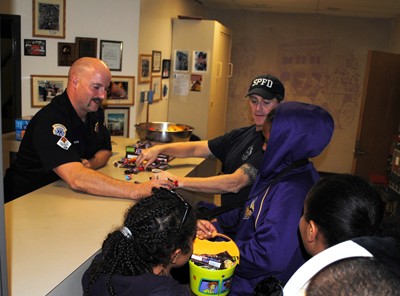 Saint Paul Firefighter L-21 members continued their 40 plus year tradition of handing out full size Snickers candy bars at the fire stations. This year over 2000 bars were handed out at our 15 stations.
Firefighters United is seeking Thanksgiving food donations to provide to low income families at their annual giveaway event.

Please bring donation to Saint Paul Fire Department Headquarters located at 645 Randolph Avenue Saint Paul, MN 55102 prior to November 19th at 5:00 p.m.
Contact person: Tony Nunn Cell:651-485-1690 Station 23-B
They are requesting the following items:
Stuffing
Cranberry Sauce
Corn
Green Beans
Bell ringers are needed for the Salvation Army's Kettle Kickoff on Saturday, November 8, 2014, (B shift working).
Location: Midway Cub Foods from 1000 to 1700 hrs in 2 hr shifts in turnouts.
Please contact Bob Kippels, 651/274-6653, with preferred time. Thanks for your help!


The IAFF Frontline App - Don't Leave Home Without It
All of the information you get from the IAFF web site is now available for your mobile device or tablet, wherever you are. The IAFF Frontline app lets you submit a change of address, request a membership card and much, much more.

Once you log in, you will have access to all members-only programs and services – all at your fingertips. New content and information is added continually, keeping you up to date.
Download it today! The Frontline App is available in the Apple App Store and Google Play Store. Search for IAFF Frontline and download the app for your mobile device.
On behalf of Rachel, Sara and myself, I want to add my deep appreciation to all of you for your ongoing support and the part you played in helping our family receive this benefit.
I have to give a very special shout out to Dr. Lurie and Dr. Frascone for their willingness to get involved by providing their helpful medical opinions, to Mike Smith for his unwavering persistence in continuing to push this forward, and also to Brian Rice who pulled together all the missing pieces and so brilliantly wrote an argument that even the Feds finally couldn't refuse!
As you may or may not know, Rachel is a sophomore in college and Sara is a junior in high school. Both are great students and athletes. This benefit will assure that they can finish college without worry of significant debt.
Thank you from the bottom of my heart. Gail Hain