| | | |
| --- | --- | --- |
| Welcome | | You are not currently logged in. |
| | |
| --- | --- |
| What's New at IAFF Local 21 | |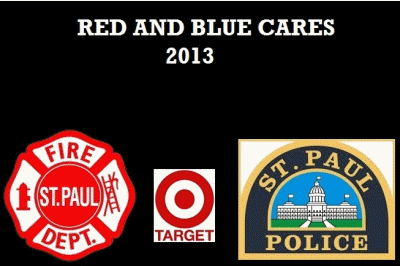 St. Paul firefighters and police officers were at the Target on Suburban Avenue for the Heroes and Helpers, Red and Blue Cares event. With children from 40 families, they shopped for groceries to provide a healthy meal for the holidays.
Secretary Dennis Hall - 143 votes Chris Parsons - 130 votes Treasurer Bill Lambert - 106 votes Jeramiah Melquist - 124 votes There will be a run off with Lambert and Melquist at the January meeting. Details to follow. Read More...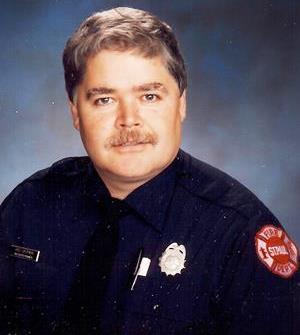 Local 21 Regrets to Announce the Passing of Retired Firefighter/Paramedic Greg Grufman. Greg started October 16, 1976 and retired on April 19, 2001. Funeral arrangements: Memorial Mass 10:30 AM, visitation 9:30 AM, Thursday, December 5 at St. Pascal Baylon Church, 1757 Conway St., St. Paul. In lieu of flowers memorials preferred to the family.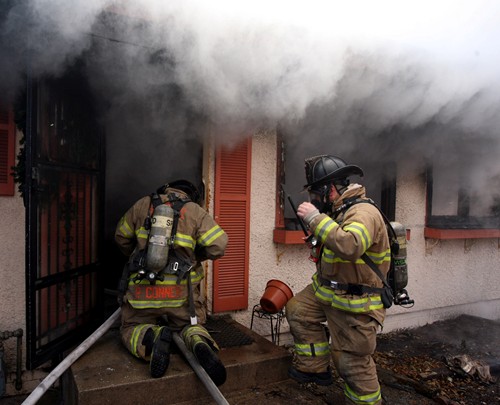 It's been a busy week! Click on Picture above for coverage of multiple fires.
Toys for Tots is here again, unfortunately will are unable to be an official "Drop Off" site at our stations.  However, I do expect that our generous citizens will still drop off toys and encourage our department members to as well.  If this happens, please accept them, then email me and I will pick them up. Read More...
The Meals on Wheels organization is requesting volunteers Thanksgiving morning, November 28, at Cretin Dehram Hall High School from 0730 to 0930.  Volunteers will assist those drivers who are looking for directions to their destinations, most of which are the Saint Paul area.  Maps will be at the location. Read More...
We need a total of 20 members to volunteers again this year for the 3rd annual RED AND BLUE CARES event at the east side Suburban Avenue Target Store on December 7. We need 10 volunteers for each of 2 shifts from either 1030-1130 or 1230-1330 with eats in between shifts. Read More...


10% Discount To Local 21 Members
Click on image above for more info
The election for Union offices will take place at the Labor Center meeting hall at 411 Main Street on the following dates and times:
Tuesday, December 3rd, 2013 7:00 pm to 10:00 pm.
Wednesday December 4th, 2013 8:00 am to 11:00 am
*Absentee ballots will be available from Mike Smith Starting Nov. 18th.
SPFD, We are looking for help with the upcoming 2015 charitable firefighters calendar raising funds for The Children's Cancer Research Fund.   We begin shooting mid January through end of May.  Just come in the best shape YOU can get in! Everyone that shoots will be included in the calendar in some way. Read More...
Food donations are being collected for Firefighters United turkey giveaway on Thursday November 21st from 9am-4pm. Cans of corn, Jiffy corn bread mix and Stove top stuffing boxes are needed. Drop off location is at MLK Center located at 270 North Kent Street Saint Paul MN 55104.
The giveaway will be Saturday November 23rd at the MLK Center 270 North Kent Street from 10am-1pm.
Those who would like to volunteer to help hand out the dinners or have questions contact: Bernard Foster 651-261-8548 or Anthony Nunn 651-485-1690.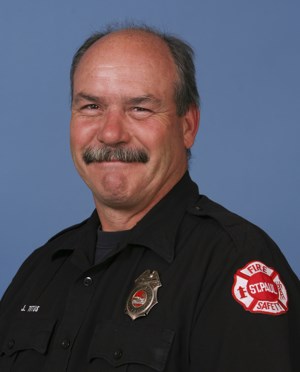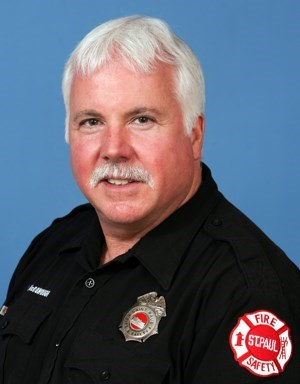 John Titus at Fire Station 19 - November 29th from 1:00 - 4:00 p.m.
Pat McDonough at Fire Station 7 - December 12th from 1:00 - 4:00 p.m.


Today, November 14, 2013 is Give To The Max Day! To financially support the Saint Paul Fire Foundation, go to www.giveMN.org select Saint Paul Fire Foundation and donate any amount. They are accomplishing great things, with more on the horizon!
One such accomplishment: October 19th, they began the process of installing flags on the 7,000+ fire hydrants in the City of St. Paul. This is a $100,000+ project for the Saint Paul Fire Foundation that will greatly assist crews on the fire ground. Please be generous. Thank you.
Salvation Army Bell Ringing Season Is Here! To sign up for a time and date slot look at availability on left margin under Salvation Army Schedules then contact Bob Kippels Engine 8-C or Mark O'Dell Ladder 20-A.