| | | |
| --- | --- | --- |
| Welcome | | You are not currently logged in. |
| | |
| --- | --- |
| What's New at IAFF Local 21 | |
Ken zepeda is coordinating the literature drop for Amy Brendmoen and would like to get as many volunteers as possible so we can knock it out Saturday morning after the C shift off & A shift coming on. We have a list of addresses that we are specifically targeting so it should go pretty quick. Breakfast or lunch will be provided for those who help with the drop. Read More...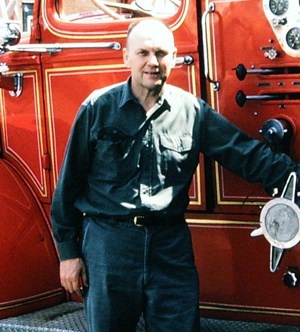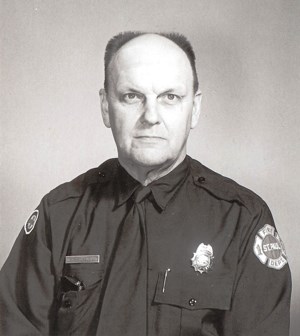 Local 21 regrets to announce the passing of retired FEO Irvin Rubbelke. FEO Rubbelke served the citizens of Saint Paul for 36+ years as a Firefighter and FEO starting on July 16, 1941 and retiring on February 6, 1977.
Visitation at The Church of the Assumption downtown St. Paul (51 W. 7th St.) starting at 9 AM on Saturday, August 29, followed by Mass of Christian Burial at 10 AM. Burial at Resurrection Cemetery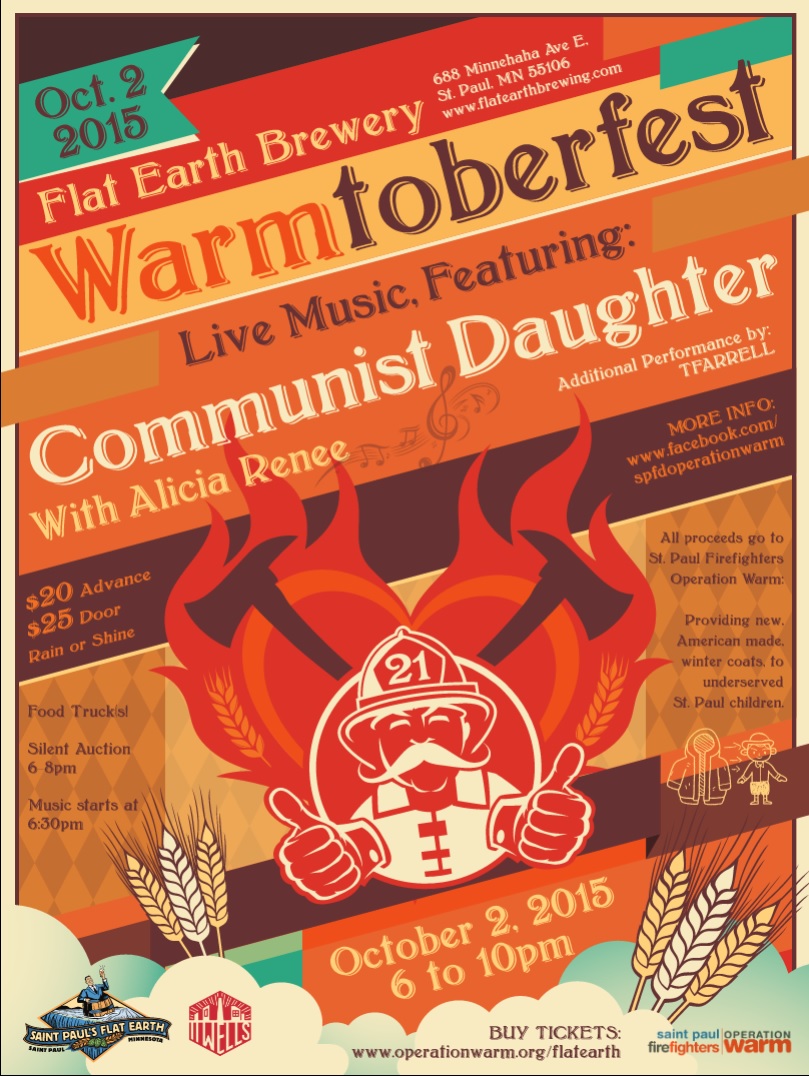 Friday, October 2nd, 6-10pm 21+ (rain or shine)
Join Saint Paul Firefighters Operation Warm for an evening of music, food, and beverages.
Musical performances by Saint Paul Firefighter TFARRELL with headliner Communist Daughter
Please join us in welcoming our newest firefighters to the City of Saint Paul Fire Department!
Saint Paul Firefighter Academy Graduation Ceremony
Friday, August 7, 2015
1:00 – 3:00 p.m.
Saint Paul College
235 Marshall Avenue
Saint Paul, Minnesota
Hosted by Fire Chief Tim Butler and Training Chief Ken Gilliam
A Cake and coffee reception at the College will immediately follow the ceremony.
Parking is available at the college. A $5 fee will be charged.
Local 21 Members supporting Endorsed Candidate Amy Brendmoen at the Rice Street Parade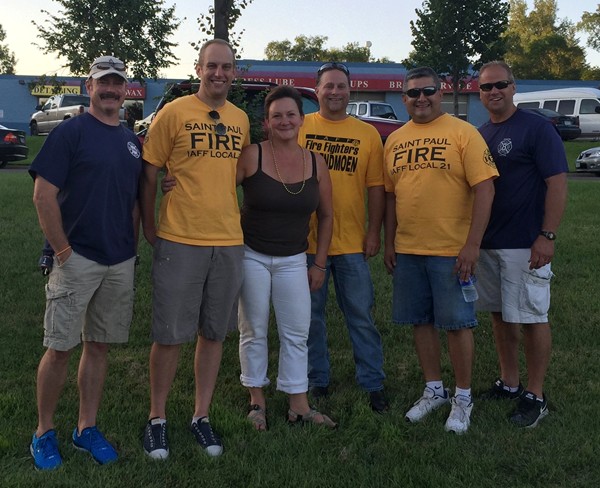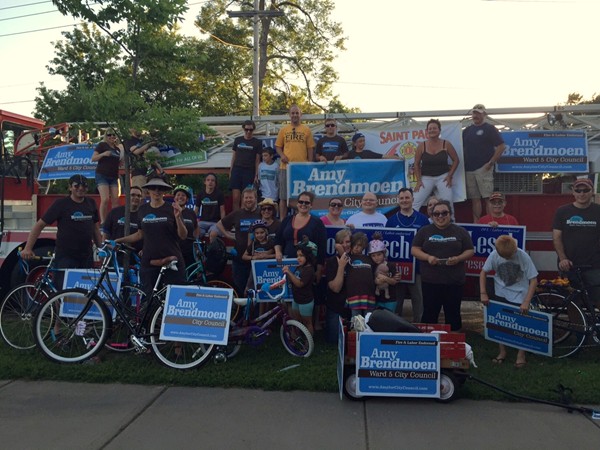 811 Run at Lake Calhoun on 8/15 to raise awareness of the importance of calling before you dig. All proceeds from this run will be split between Minneapolis and Saint Paul Firefighters Operation Warm. Last year, the 811 Run was our largest single supporter and donated over $7,000 to our mission in Saint Paul. Say thank you, by helping build this fun event!
Friendly races and competitions between Saint Paul and Minneapolis firefighters, plus free registration for the first 30 firefighters that contact Colin Oglesbee to sign up!
Click photo above to register or for more information.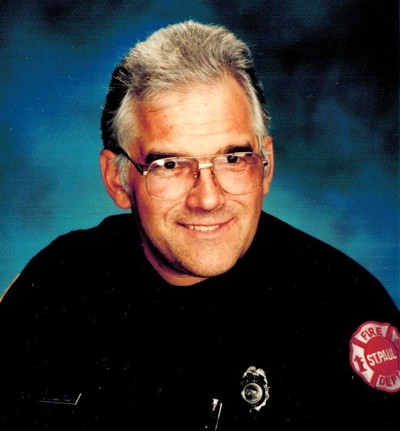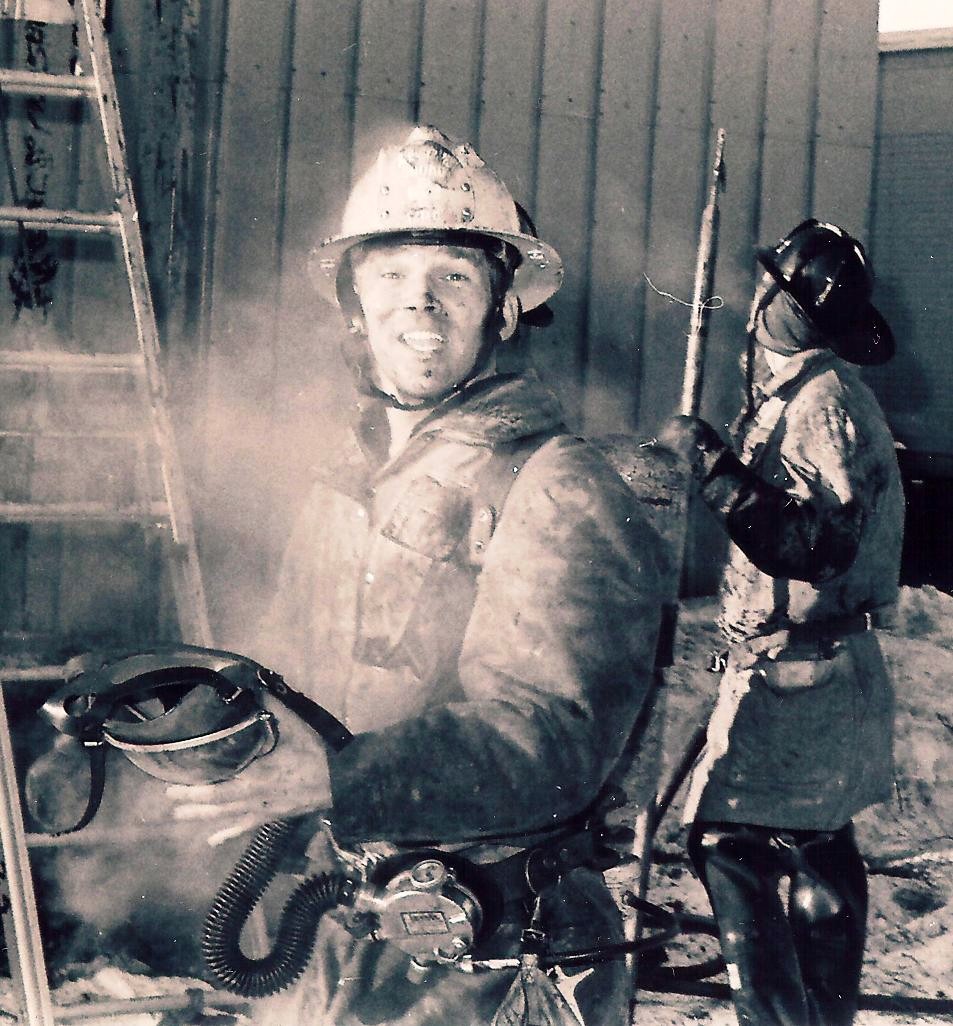 Local 21 regrets to announce the passing of Retired FEO William Oswald. FEO Oswald Started with the Fire Department on April 3rd, 1972 and retired on November 30th, 1999.

Visitation will be on July 10 at 10:00 a.m. with an 11:00 a.m. service at St. Paul Lutheran Church, 5879 Wyoming Trail, Wyoming, MN 55092 (651) 462-5212. A luncheon will follow.