| | | |
| --- | --- | --- |
| Welcome | | You are not currently logged in. |
| | |
| --- | --- |
| What's New at IAFF Local 21 | |
This years Stop Drop and Reel Fishing Tournament will be on Big Marine Lake on Wednesday, June 29. Check in at 8:00 a.m., fishing starts at 9:00 a.m., contact Dave Tobalt for more info.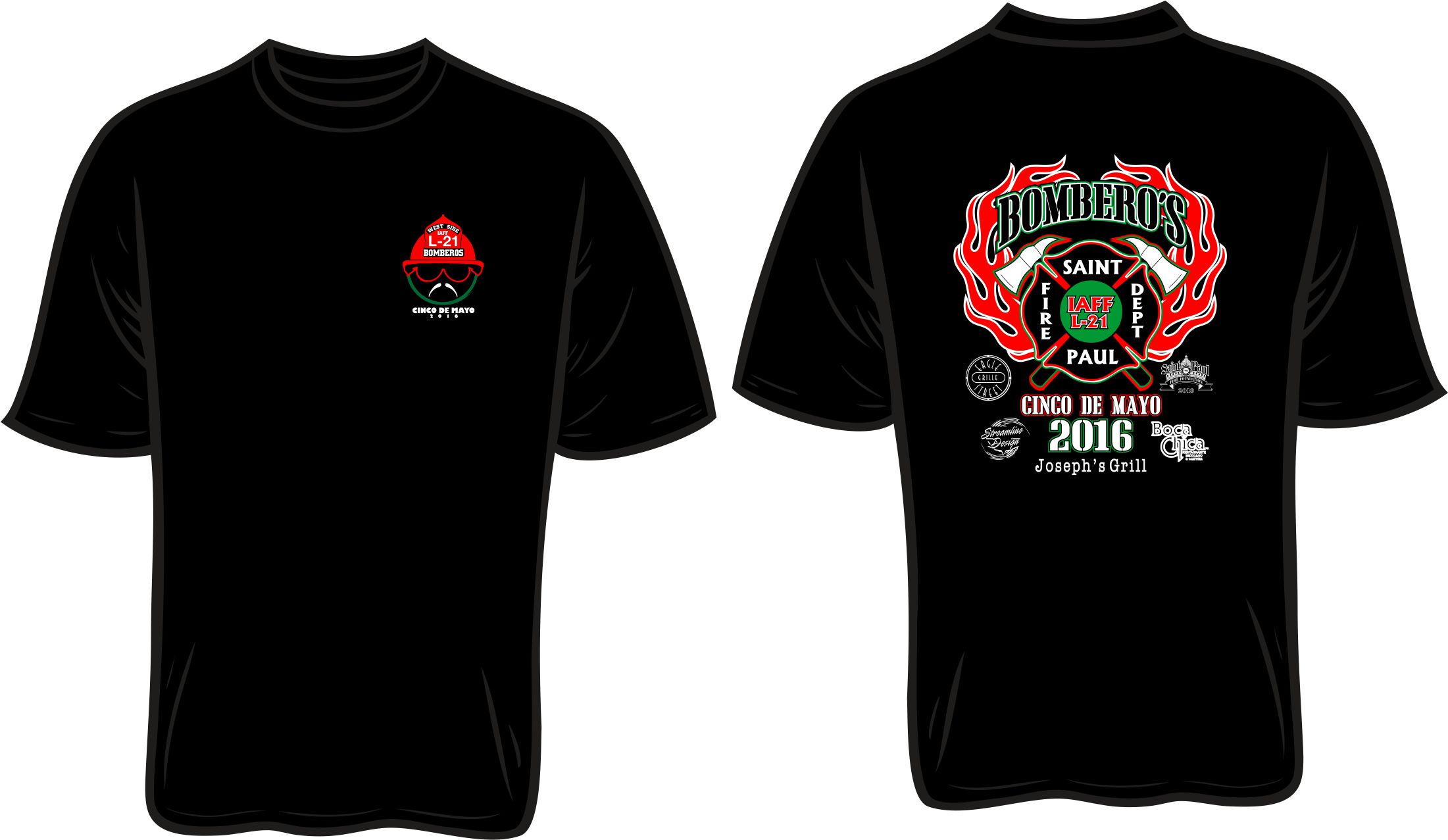 Join us at the Cinco De Mayo Parade - Saturday, May 7, 2016.
Parade Starts at 10:00 a.m. and runs on Cesar Chavez from Wabasha to Ada.
Bring your family and friends and march with your fellow firefighters. Meet in the parking lot on the north side of Plato just west of Wabasha by 9:30 a.m. to line up for the parade.
Cinco De Mayo shirts for sale for $15, contact Mike Munos Engine 15-A.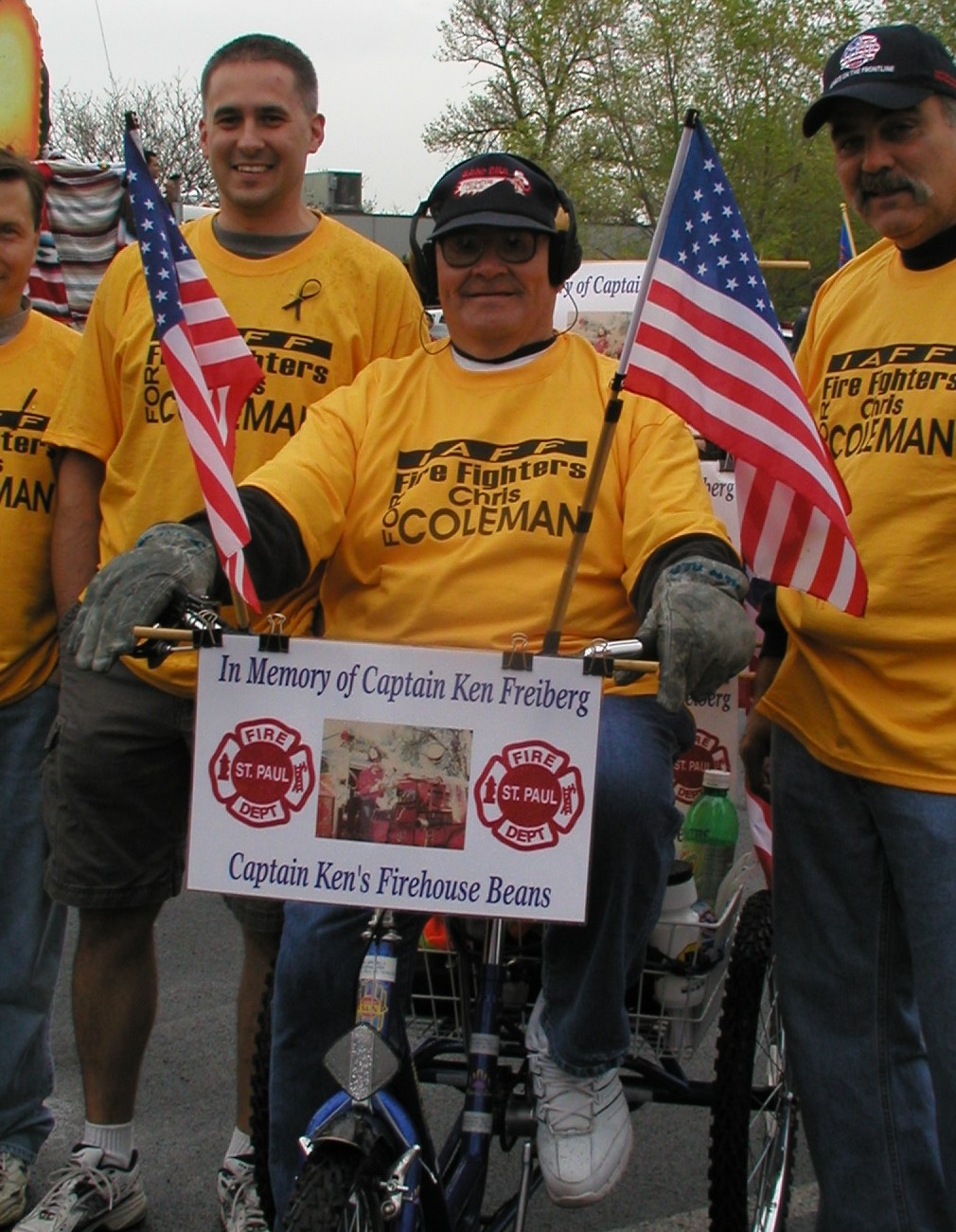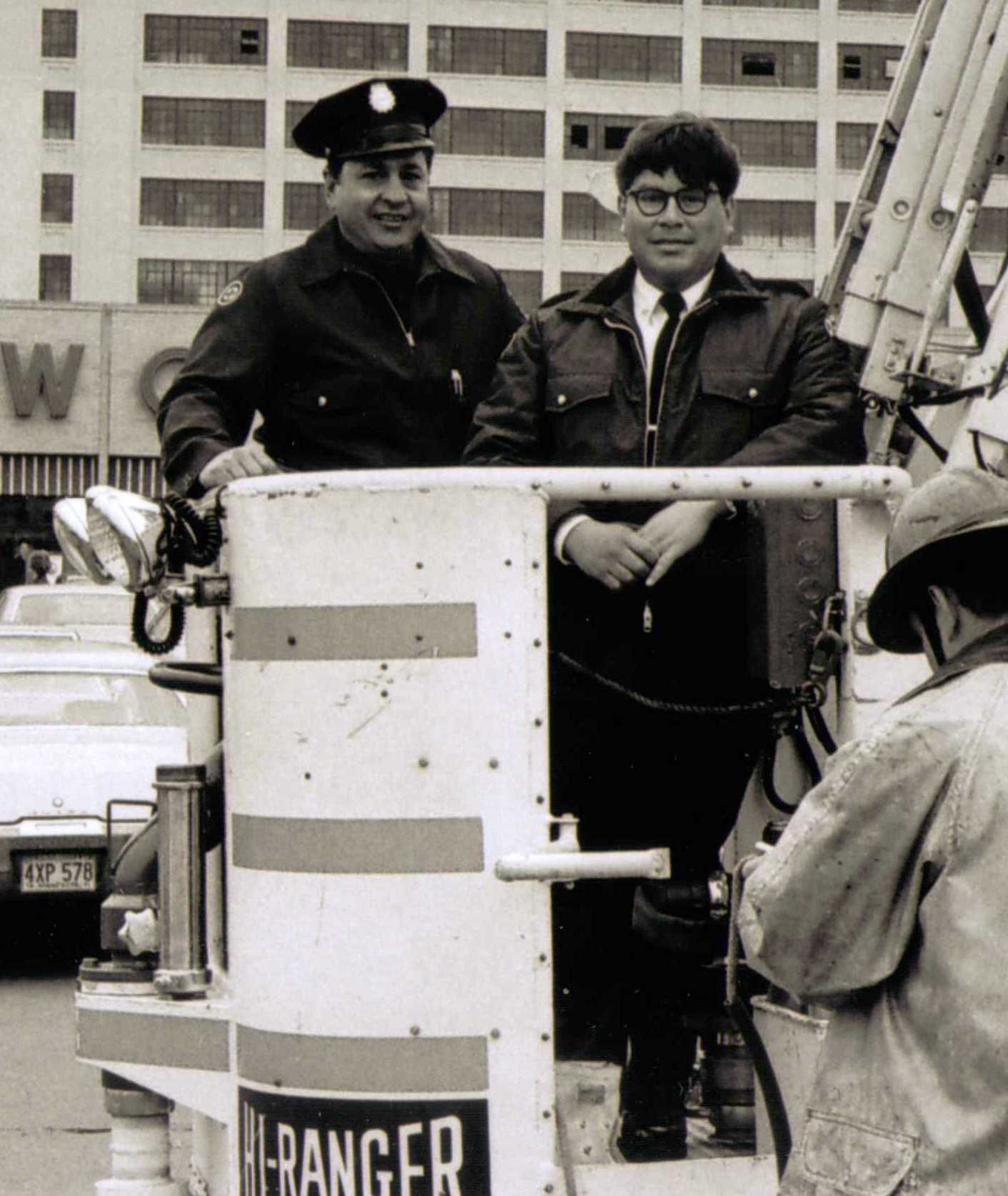 Local 21 regrets to announce the passing of John Rea. John was a long time friend and advocate for the firefighters.
Age 68 of West St. Paul A kind and gentle man passed away April 15, 2016. Preceded in death by parents, John Sr. & Connie. Survived by brothers and sisters. A service will be held on Friday, April 22 at 10:30AM with visitation 1 hour prior, at Our Lady of Gaudalupe Church. Private interment at Fort Snelling
Attention Golfers – the season starts Wednesday, April 20. Tee times are locked in from 7:30 a.m. to 8:30 a.m. at Oak Glen Golf course in Stillwater. Senior rates apply for all. Questions contact retired FEO John Moravec at 651-748-9797.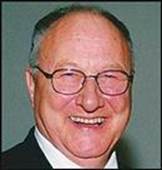 Local 21 Regrets To Announce The Passing Of Retired Angel 2 William Bruehl. Angel Bruehl served the department in the mid 1980s.
A memorial service will be held on Saturday, April 9, 2016 at Our Redeemer Lutheran Church, 1390 Larpenteur Ave., E St Paul, MN 55109. Visitation will begin at 10 a.m. with service at 11 a.m. Memorial gifts in Rev. Bruehl's honor can be made to your own place of worship. Arrangements are under the direction of Wulff Funeral Home, Saint Paul, MN. (651) 776-1555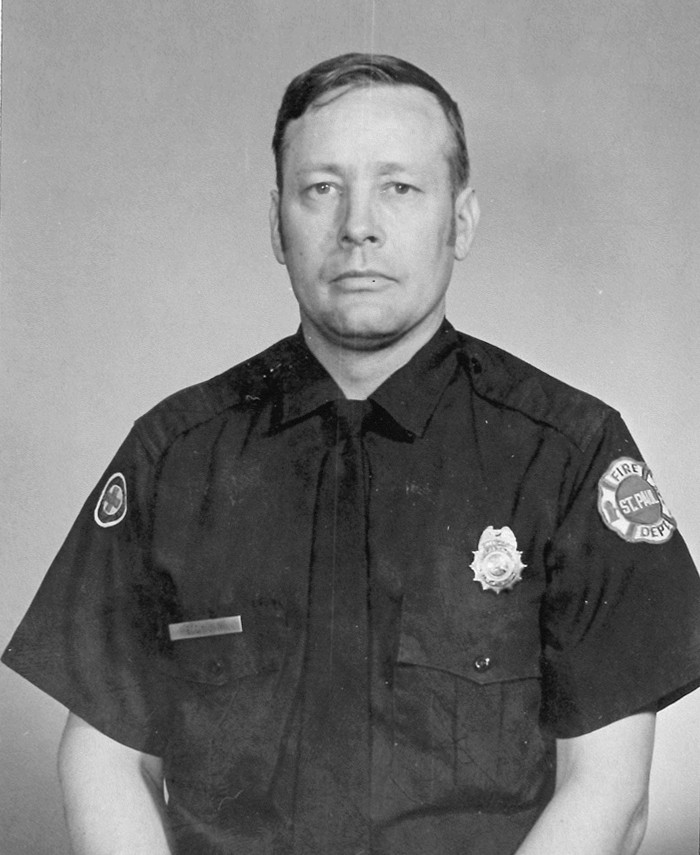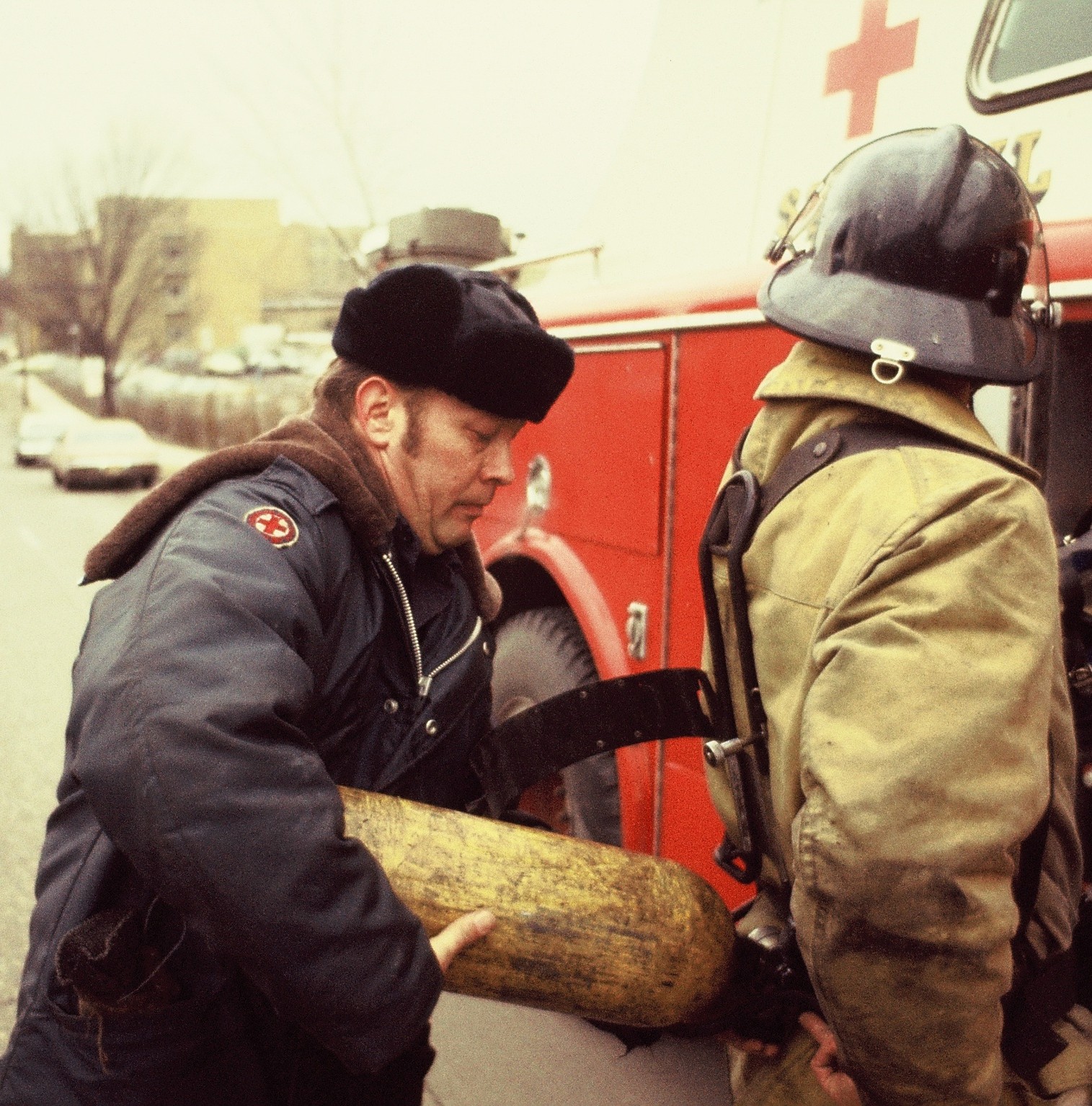 Local 21 regrets to announce the passing of Retired Fire Equipment Operator Jack Eddy. Fire Equipment Operator Eddy started with the Saint Paul Fire Department on October 1, 1955 and retired on October 6, 1980.
Memorial Service for Jack Eddy will be on Tuesday, April 5, 2016 at St. Peters Catholic Church, 1405 Highway 13, Mendota, 55150. Visitation is at 10:00 a.m. with a Memorial Service at 11:30 a.m. Lunch to follow.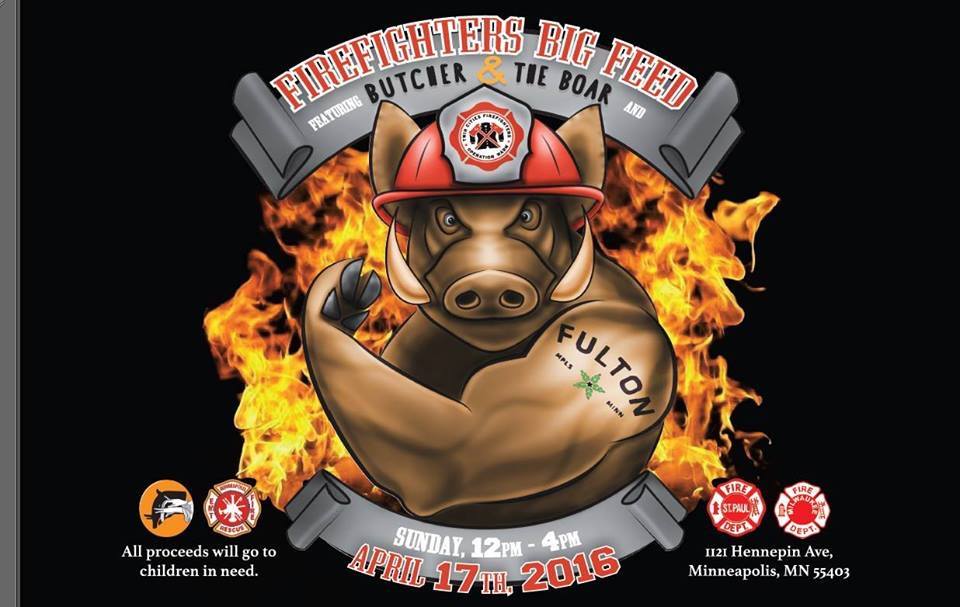 Join Firefighters from Minneapolis, Milwaukee and Saint Paul as we party at Butcher and the Boar in Minneapolis on April 17th from noon-4pm. Live music, raffle, great food and beer. This event is free to attend. Proceeds from food and Fulton Beer sales will be donated to Firefighters for Operation Warm programs in each city.

On April 18th, cheer for the Local 21 softball team as we take on the other two cities. Softball games will be followed by a social hour at the Fulton Tap Room, a quick "stuff the boot" around downtown Minneapolis, and attendance at the Twins vs. Brewers game.