| | |
| --- | --- |
| What's New at IAFF Local 21 | |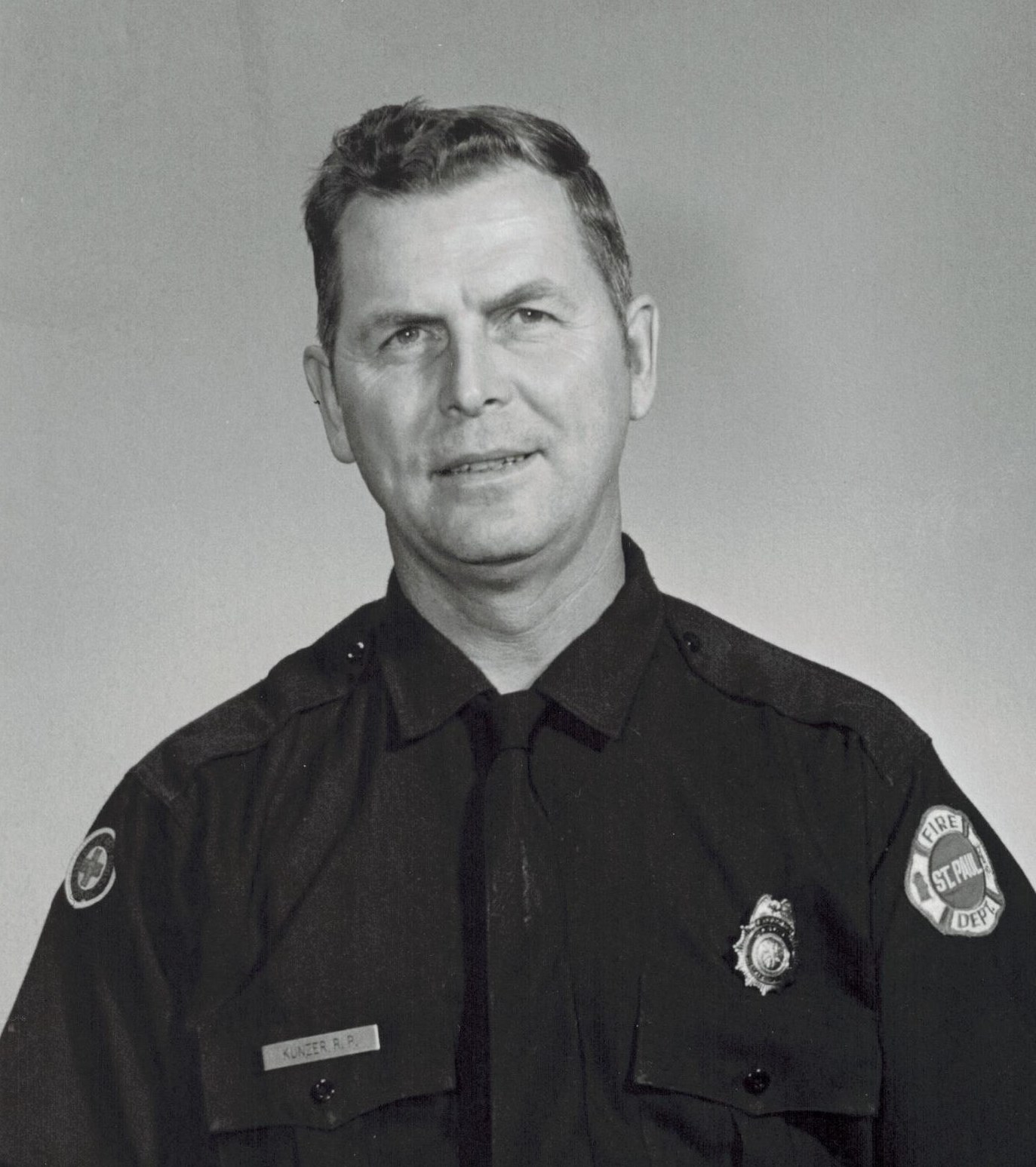 Local 21 regrets to announce the passing of retired Firefighter Ray Kunzer. Firefighter Kunzer started with the Saint Paul Fire Department on February 6, 1956 and retired on March 9, 1976. Ray passed on May 21, 2016.
Mass of Christian Burial Thursday, May 26th at 10 AM (visitation 9-10 AM) at ST. JOHN THE BAPTIST CATHOLIC CHURCH; 835 - 2nd Ave. NW; New Brighton. Interment 2 PM at St. Joseph's Cemetery, North Branch. Visitation Wednesday 4-7 PM at HOLCOMB-HENRY-BOOM-PURCELL FUNERAL HOME; 515 W. Hwy 96 at Mackubin, Shoreview. Memorials preferred to Little Sisters of the Poor.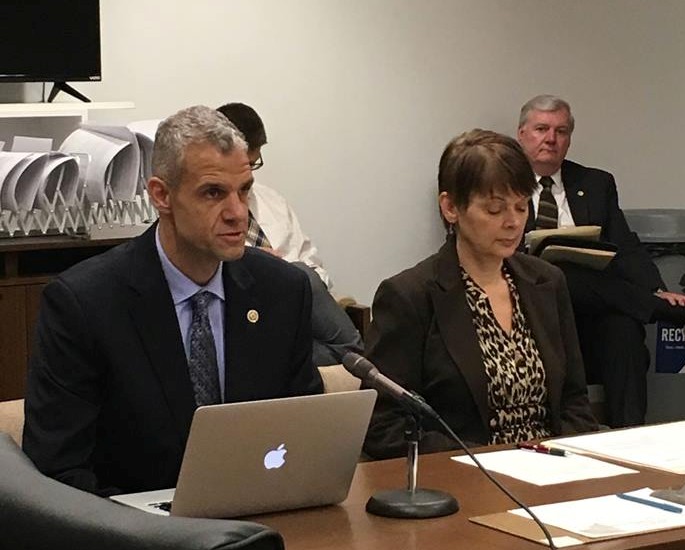 Monday, May 23 2016
Dear MPFF Sisters and Brothers,
Last night, just minutes before the adjournment deadline of midnight, the 2016 Minnesota Legislature passed a supplemental spending bill which included funding for the MN Hometown Heroes Act (MNHHA). The bill expands the definition of "killed in the line of duty" to include first responder deaths resulting from heart attacks and vascular ruptures suffered within 24 hours of an emergency response or stressful, non-routine fire department related duty. The spending billgoes next to Governor Dayton's desk for his approval.
In 2003 and in a rare instance of bi-partisanship the US Congress passed the federal Hometown Heroes Survivors Benefits Act by unanimous consent, from which the MNHHA is closely drawn. The federal legislation did not, however, trump State law and a claimant would first be required to qualify for state LODD benefits in order to be eligible for federal benefits via
the PSOB.
Minnesota has a very narrow definition of "killed in the line of duty" which, depending on who is interpreting the law could have left deserving families with nothing and our brothers and sisters without the recognition they're sacrifice deserved. Many states do not recognize such deaths as LODDs or provide surviving families with any supplemental benefit. This legislation removes that possible outcome and requires that all PERA members' families receive the maximum survivor benefit.
This bill enjoyed broad bi-partisan support but despite this it still took a lot of effort to get it across the finish line. I'd like to recognize Local 21 President Mike Smith for his information and committee testimony, all of the MPFF brothers and sisters who spoke with your legislators about this bill, Rep Jeff Howe and Senator Sandy Pappas for being our chief authors, RJ Frascone for
his technical expertise, Dennis Flaherty and the MPPOA, and our friends with the MN fire chiefs and fire departments association for their help.
Look for more information on the MNHHA and other just passed legislation important to the MPFF in the next few days.
Fraternally,
Chris Parsons
President
Minnesota Professional Fire Fighters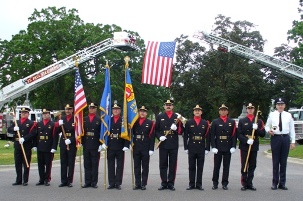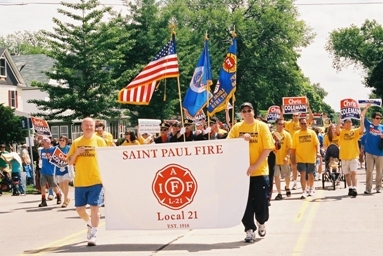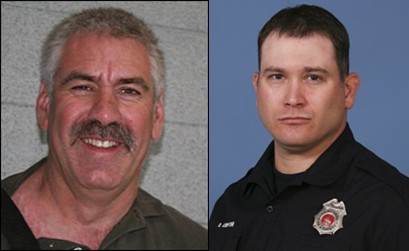 UPCOMING EVENTS
1. Memorial Day Service - Calvary Cemetery, Saturday, May 28th at 0830, Breakfast at the Coffee Cup afterwards.
2. Grand Old Day Parade - Sunday, June 5th at 0930, Jeff Schade has been notified and will be there with his ladder truck.
3. Membership meetings on June 7 & 8, Contract offer will be voted on.
4. Veteran Firefighters luncheon - June 9th at 1100, Rosetown American Legion.
5. GermanFest "Nails and Ales" - June 17,18,19 at Historic Schmidt Brewery. Volunteers are needed, to sign up CLICK HERE
6. Gillette Carnival - Wednesday, June 22nd, setup at 0900, carnival 1000 to 1330 at Regions Parking Ramp
7. Local 21 Family Picnic - Friday, June 24th , 1100 to 1600 at Battle Creek Park. Volunteers are needed, to sign up CLICK HERE
8. Public Safety Memorial, Woodbury City Hall, 2100 Radio Drive, Thursday June 30th at 1530. Ray Hain and Shane Clifton will be recognized.
Welcome to our newest firefighters who graduated from the
Saint Paul Fire Department Fire Academy on Friday.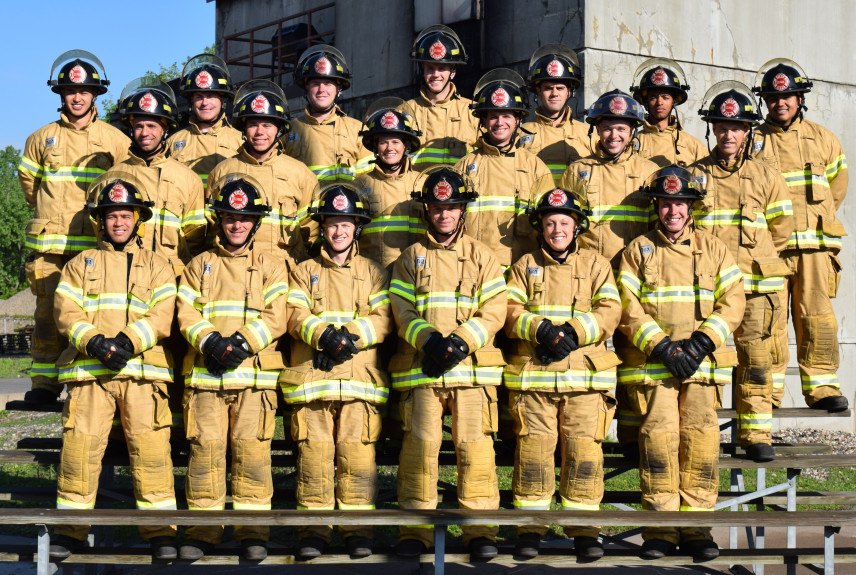 Back Row: Heesch, Severtsgaard, Sullivan, Kohl, Hohenwald, Martinez, Sanchez
Middle Row: Fonseca, Probasco, Maas, Simser, Wilson, Yates
Front Row: Stockman, Koval, Radatz, Burns, Olaf, Richgels
By-Laws Change Results:
1. Editor
Passed 56-2
2. Dues
Passed 52-5
3. Per Diem
Passed 53-4

Thank you for coming out to vote!
This years Stop Drop and Reel Fishing Tournament will be on Big Marine Lake on Wednesday, June 29. Check in at 8:00 a.m., fishing starts at 9:00 a.m., contact Dave Tobalt for more info.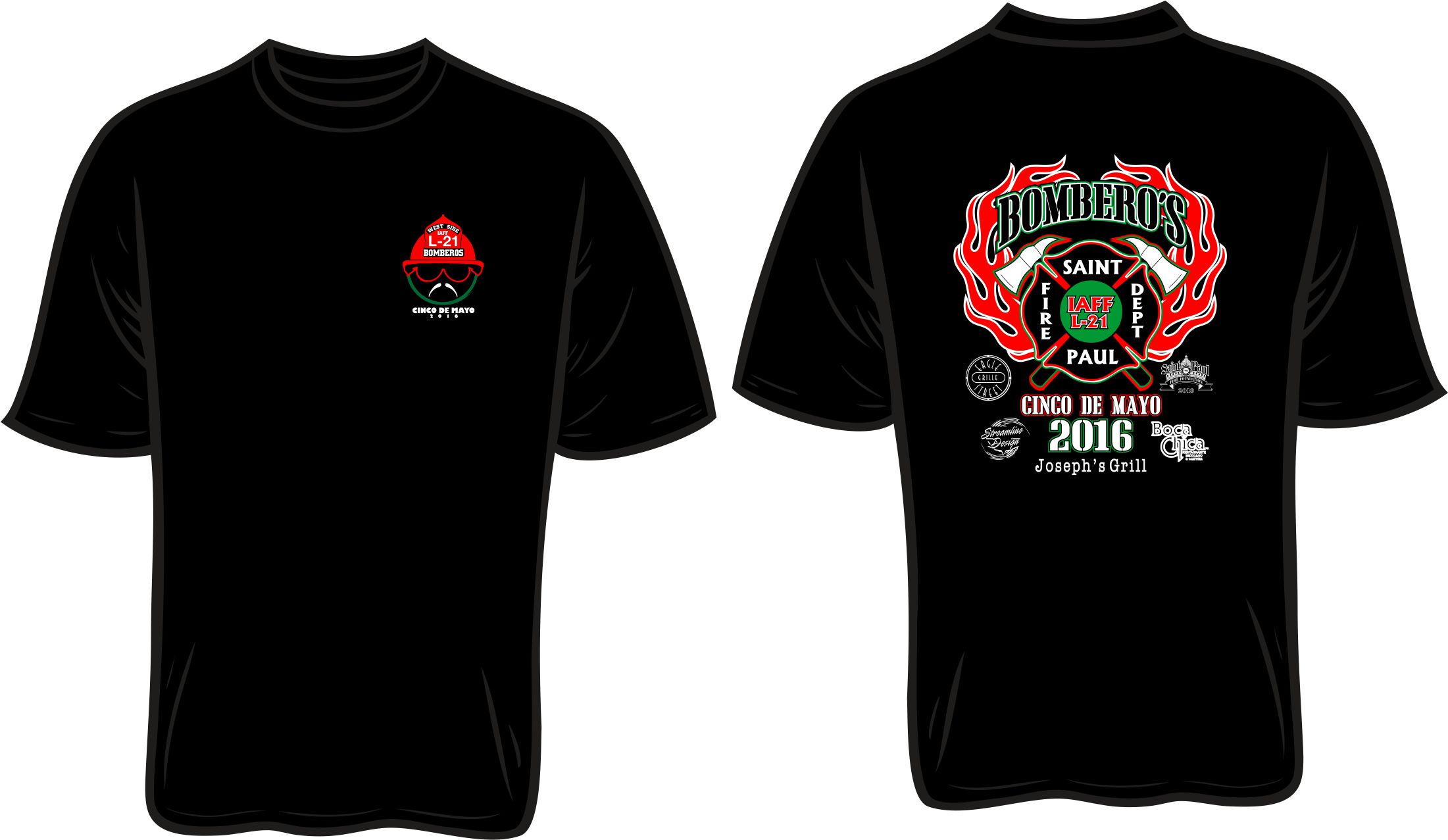 Join us at the Cinco De Mayo Parade - Saturday, May 7, 2016.
Parade Starts at 10:00 a.m. and runs on Cesar Chavez from Wabasha to Ada.
Bring your family and friends and march with your fellow firefighters. Meet in the parking lot on the north side of Plato just west of Wabasha by 9:30 a.m. to line up for the parade.
Cinco De Mayo shirts for sale for $15, contact Mike Munos Engine 15-A.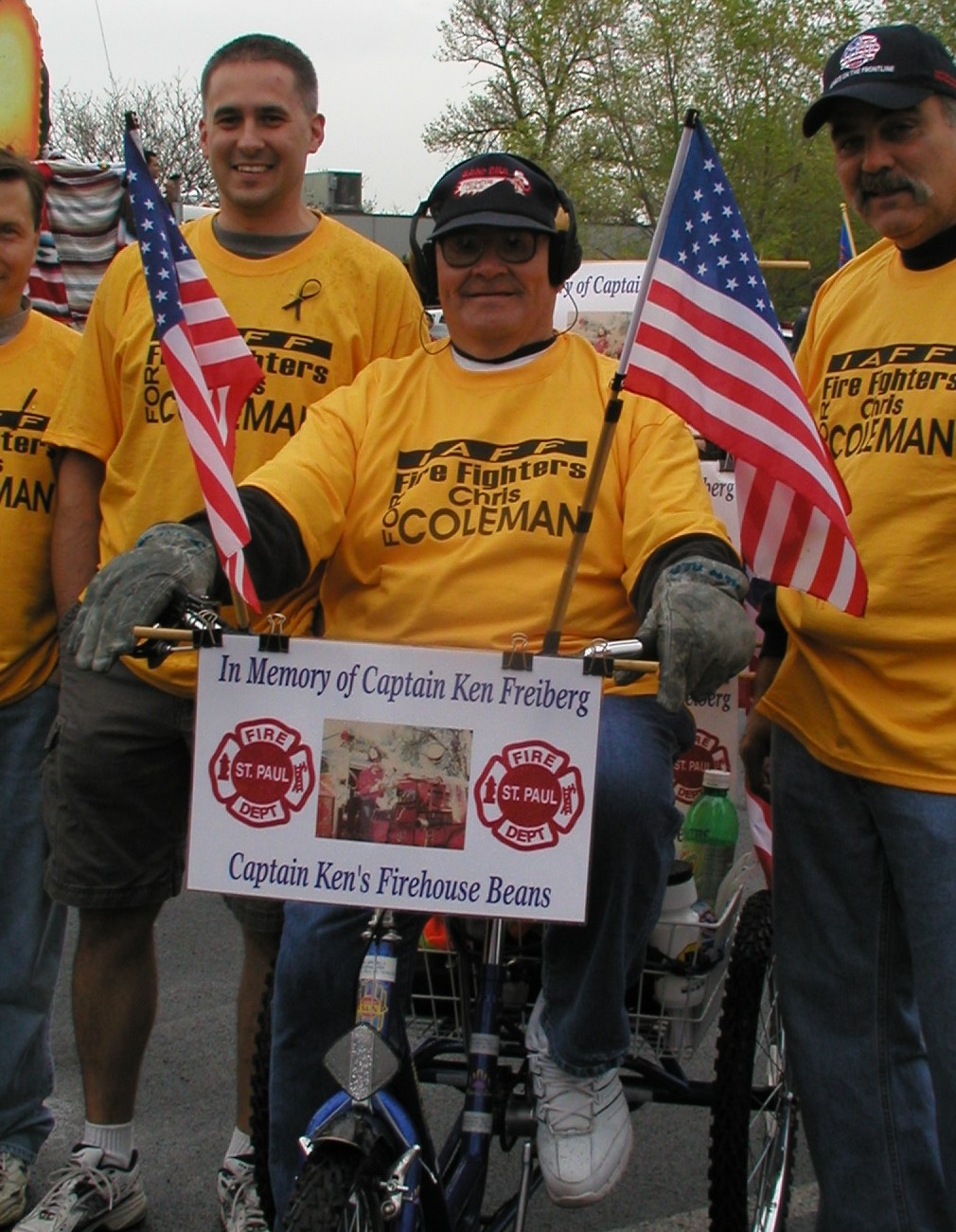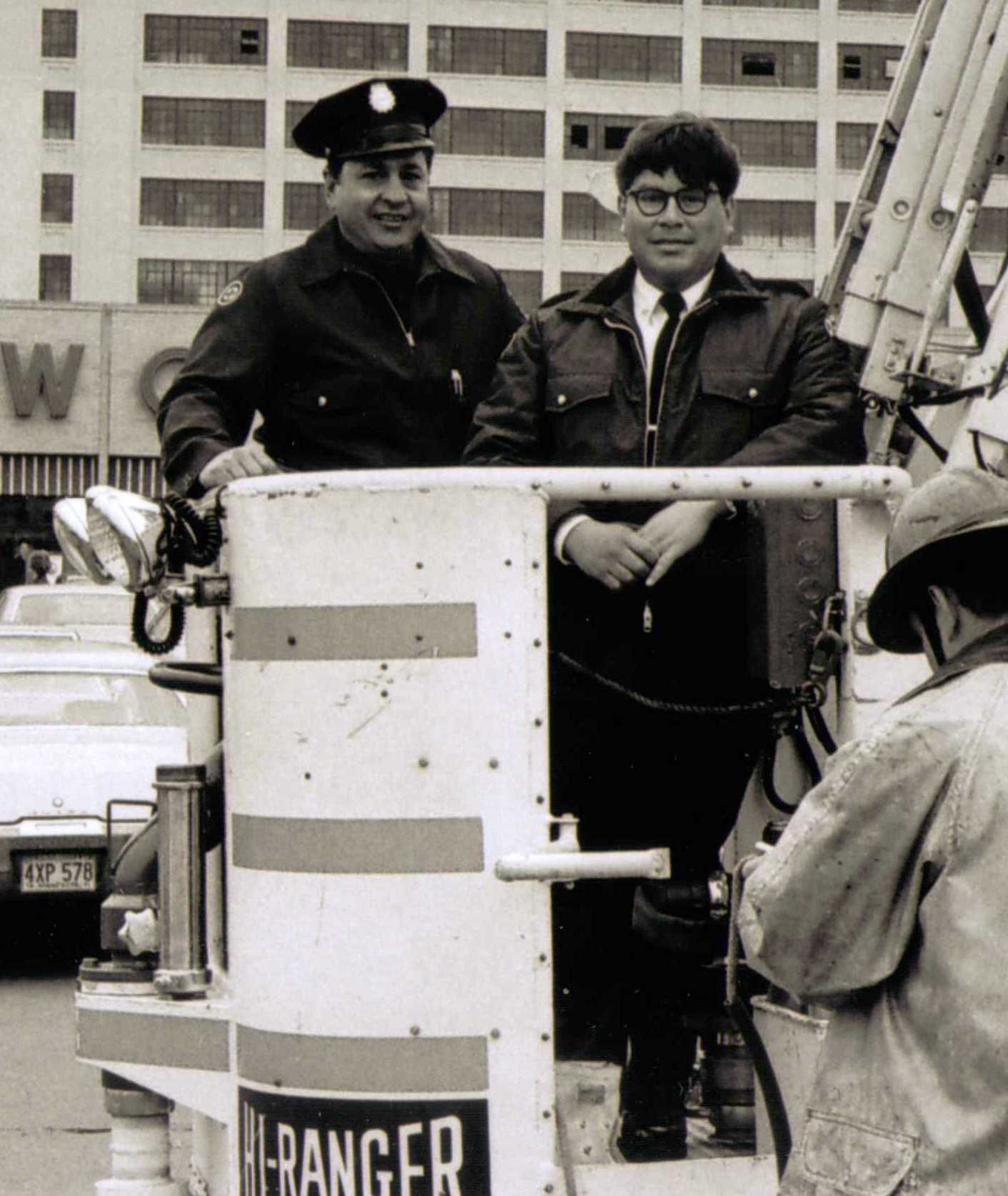 Local 21 regrets to announce the passing of John Rea. John was a long time friend and advocate for the firefighters.
Age 68 of West St. Paul A kind and gentle man passed away April 15, 2016. Preceded in death by parents, John Sr. & Connie. Survived by brothers and sisters. A service will be held on Friday, April 22 at 10:30AM with visitation 1 hour prior, at Our Lady of Gaudalupe Church. Private interment at Fort Snelling
Attention Golfers – the season starts Wednesday, April 20. Tee times are locked in from 7:30 a.m. to 8:30 a.m. at Oak Glen Golf course in Stillwater. Senior rates apply for all. Questions contact retired FEO John Moravec at 651-748-9797.