| | | |
| --- | --- | --- |
| Welcome | | You are not currently logged in. |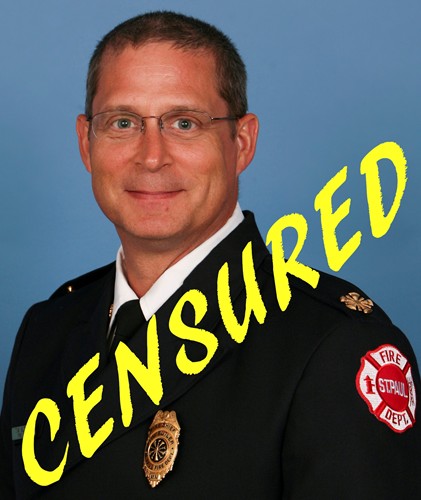 Saint Paul Fire Chief Tim Butler has been formally censured by the delegates at the
2016 International Association of Fire Fighters Convention via Resolution #25
| | |
| --- | --- |
| What's New at IAFF Local 21 | |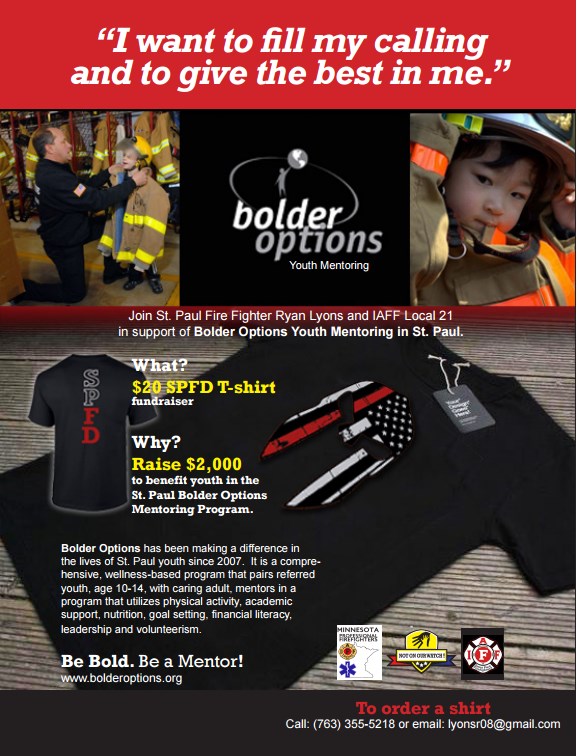 There is a T-shirt Kick off party on October 6th at Minnesota Music Cafe
Featuring the band Harrison Street. Event is from 6:00 - 8:30 PM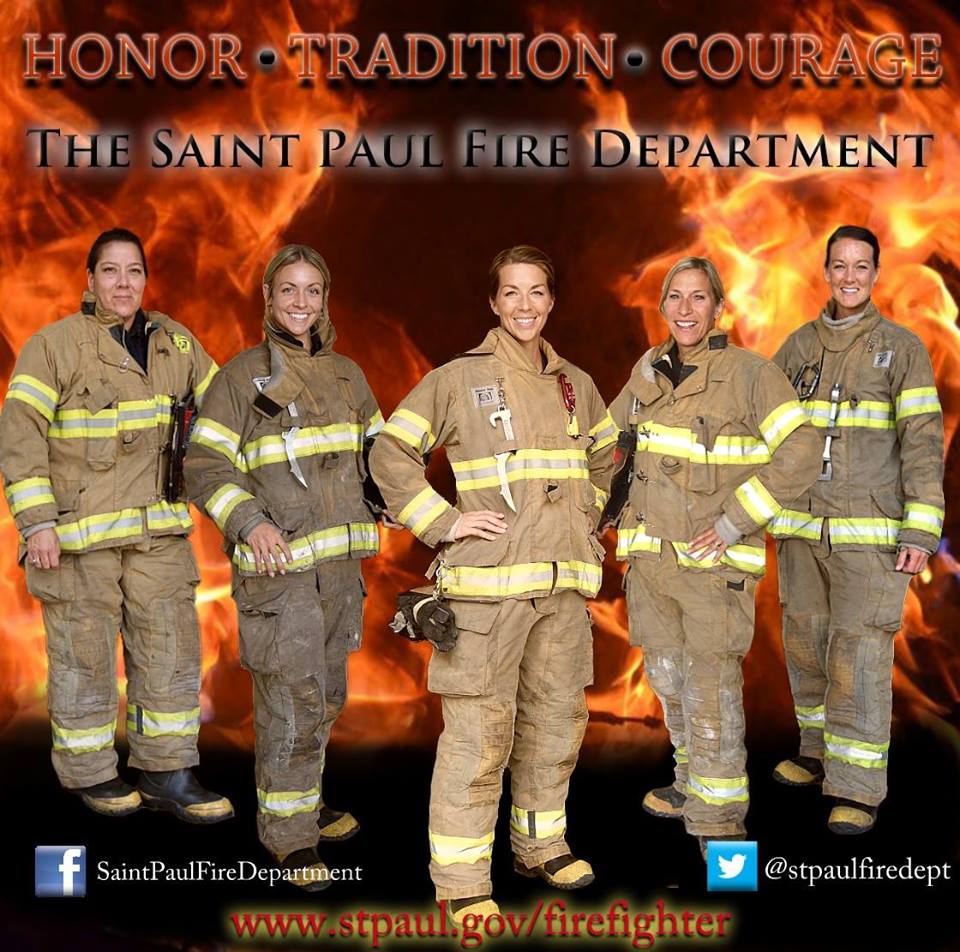 Saturday October 8th at 8:30 AM – 3:00 PM CDT
Saint Paul Fire Training Grounds - 1683 Energy Park Drive, Saint Paul, MN 55108
This will be a full day expo for women to learn about firefighting. Come join us to see if this job is right for you! Individuals will have the opportunity to get hands on experience with the different aspects of being a firefighter. Anyone that is interest in attending must register. Please indicate that you would like to attend and information will be sent to you to register.
ATTENTION GOLFERS –
The annual Firefighters Golf Tournament will be held on September 28 at Oak Glen Golf Course, 1559 McKusick Road, Stillwater. Active, retired, and guests are welcome. Make up a foursome or one will be made up for you. Everyone receives a nice gift at check-in, win cash on every hole, green fee and cart, followed by a great Italian Buffet dinner. Cost is $55 per golfer. Check-in at Pro Shop at 12:00 Noon. Shotgun start at 1:00 p.m. Event sponsored by Local 21 and FSA. Have a fun day, golfer or not. Contact retired FEO John Moravec at 651-748-9797 by Friday, September 23.
Event sponsored by Local 21 and FSA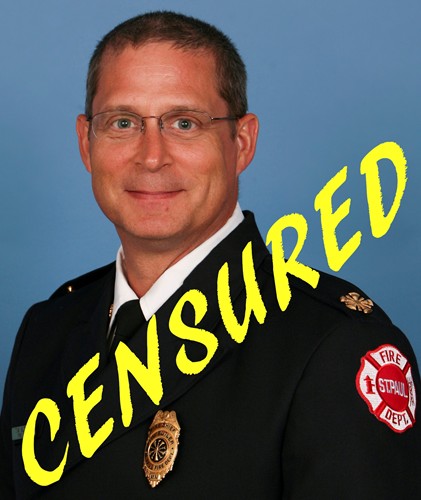 Saint Paul Fire Chief Tim Butler has been formally censured by the delegates at the
2016 International Association of Fire Fighters Convention via Resolution #25
Registration is now open for the 2016 Walk/Run to Remember
Please join us for this great event on Sunday, September 25th to support the Saint Paul Fire Foundation.
Hope to see you there!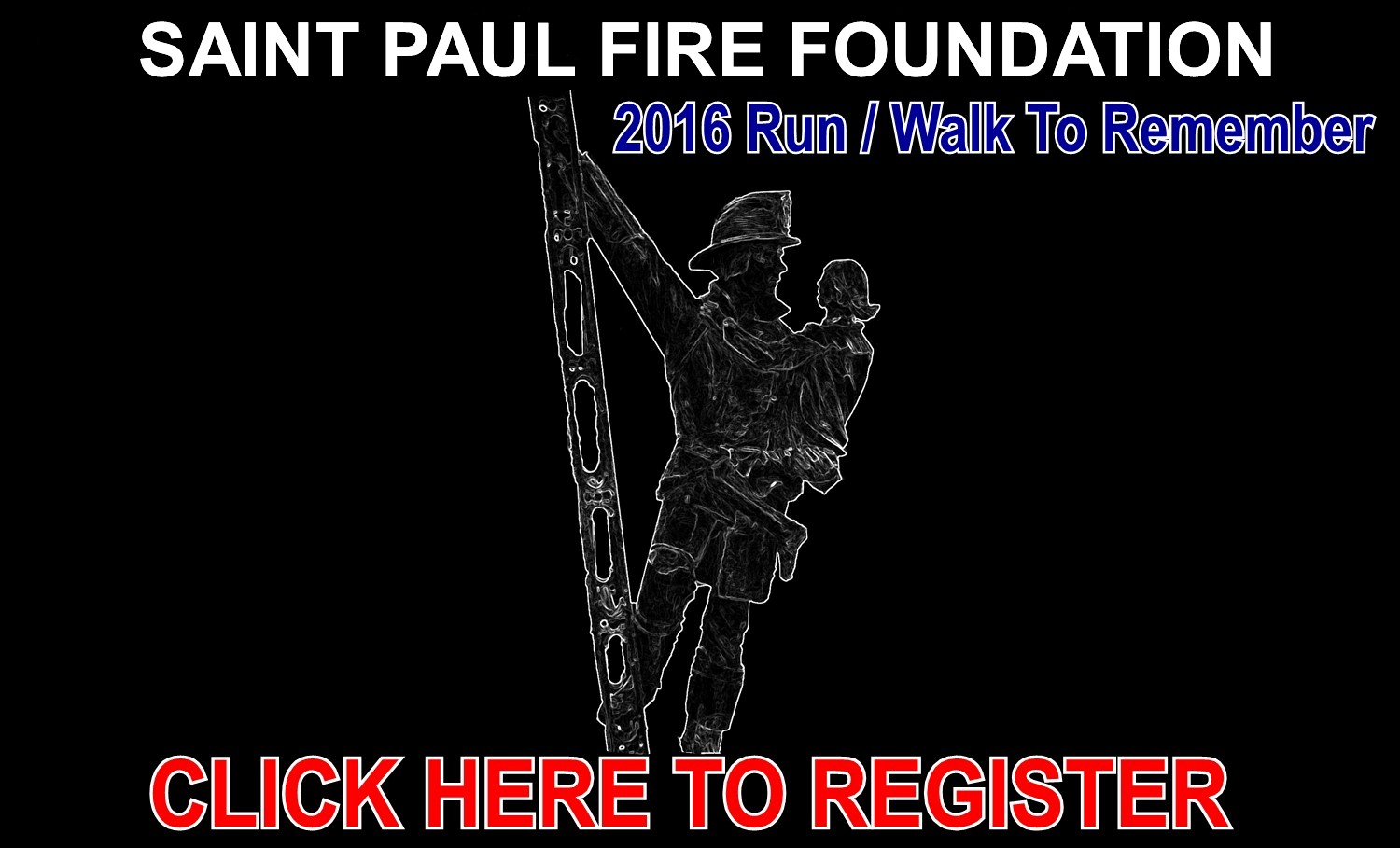 Mayor Coleman's 2017 Budget Address Remarks as Prepared (Fire Department Comments): Of course, one of the other major pillars of public safety in our city is the Saint Paul Fire department. Our commitment to first class safety in Fire/EMS remains steadfast. Our firefighters and paramedics work hard year-round to keep our residents safe. Read More...
Female Fire and EMS Forum:
The City of Saint Paul is hosting a Female Fire and EMS Forum on August 10, 2016 from 6:00pm-8:30pm at the Saint Paul Fire Training Center located at 1683 Energy Park Drive in Saint Paul. If you are interested in a career in the fire service, please come and have all your questions answered. We will be providing information about the hiring process, career opportunities, job information, working conditions, and providing tours of apparatus and equipment. This is an introductory forum and will be followed up by a hands-on event on Saturday, October 8, 2016. No need to RSVP just show up!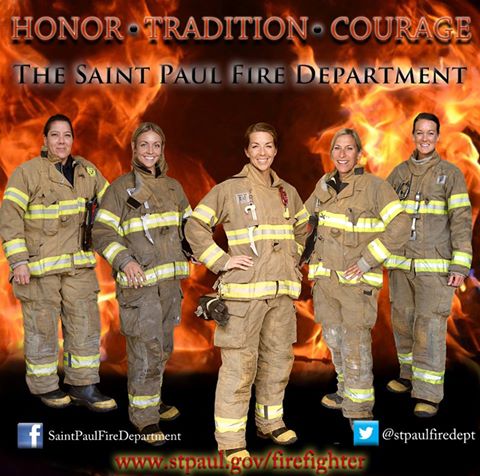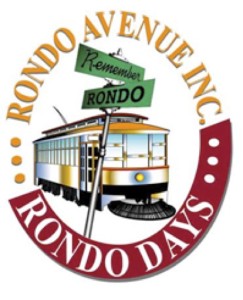 The 33rd annual Rondo Days Parade will begin at 10:00 a.m. Saturday July 16th at Saint Peter Claver school.
All participants need to arrive in Class B uniforms by 9:30 a.m. at this location. You can wear the work t-shirts afterward at the tent from 11:00 a.m. to 5:00 p.m. at the festival on SE corner of Dale and Concordia.
Any questions call Bernard Foster 651 964 2505