| | | |
| --- | --- | --- |
| Welcome | | You are not currently logged in. |
| | |
| --- | --- |
| What's New at IAFF Local 21 | |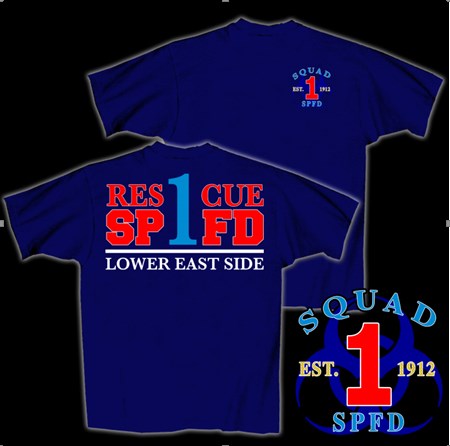 Squad 1 is ORDERING T-SHIRTS. IF YOU HAVE ANY QUESTIONS PLEASE
CALL CRITTENDEN @ FIRE HOUSE 4. IF YOU WOULD LIKE TO PLACE AN ORDER PLEASE EMAIL THEM TO RICK CRITTENDEN ON HIS CITY EMAIL. WE WOULD LIKE TO PLACE THE ORDER BY JANUARY 1ST. THANK YOU!
IF 150 ITEMS TOTAL ARE ORDERED THIS WILL BE THE PRICES OF EACH:
- T-SHIRTS- $10.00
- LONG SLEEVE T'S- $12.00
- POLO SHIRTS- $13.00
- CREW NECK SWEATSHIRTS- $15.00
HOODED SWEATSHIRTS-

$20.00

DRY WICK SHIRTS AVAILABLE ALSO. SS AND LS-
$17.00/$20.00
THESE PRICES WILL BE FOR THE FOLLOWING SIZES: YOUTH M-ADULT XL, LARGER SIZES ARE AS FOLLOWS: 2XL AND 3XL + $1.50 4XL & 5XL + $2.50


Trollhaugen , Dresser WI / No Skis or Snowboard- No Problem!
Discount lift tickets and rental. Food and beverages. Bring your friends and family.
Questions contact:Ryan Christopherson Ladder 20-C
Hockey Day Minnesota 2015
It is the 9th Annual Hockey Day Minnesota and Serving Our Troops,
the Minnesota Wild and Fox Sports North will make it happen in unprecedented fashion.
January 16th & 17th, 2015, the puck will drop on the tarmac at Saint Paul's Holman Field
on an unprecedented sheet of ice atop an active airfield with the sights and sounds of the
Minnesota National Guard standing side by side with our players and our communities.

Friday, January 16th, 3:30pm: Gates Open
6:00pm: Minnesota Warriors Hockey Game
7:30pm: Saint Paul Police vs. Saint Paul Fire
9:00pm: Minnesota National Guard Game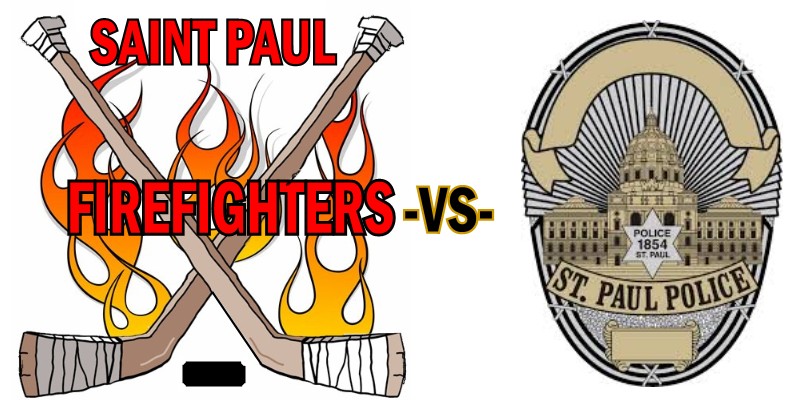 Saturday, January 17th, 8:00am: Gates Open
10:00am: (Boys) Saint Paul Johnson Governors vs. Luverne Cardinals
1:30pm: (Boys) Hill Murray Pioneers vs. Saint Thomas Academy Cadets
4:30pm: (Girls) Cretin Derham Hall Raiders vs. Duluth Northern Stars
7:30pm: (Boys) Saint Paul Academy Spartans vs. Rochester Lourdes Eagles
TICKETS ARE ON SALE now at www.ServingOurTroops.com
Tickets pricing is as follows:
Friday - $10 (10 and under free)
Saturday - $20 (10 and under free)
Friday-Saturday PASS - $25
You can also pay in cash or credit card at the gate, advance purchased tickets are encourage.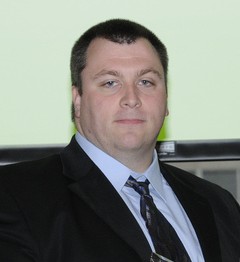 Over the past 6+ years, Honorary L-21 Firefighter Peter Matthews has volunteered his time and talents capturing much of the work Saint Paul Firefighters do on a regular basis.

His photographic work of our members has been published both locally and nationally highlighting the heroic rescues and day to day activities we perform.

Peter will be relocating to Texas later this week and we'd like to take this opportunity to say Thank You for all you've done to support and promote our department.

Best of luck BROTHER in your new chapter of life, the door is always open.

Click Here To View A Small Sample Of His Extraordinary Work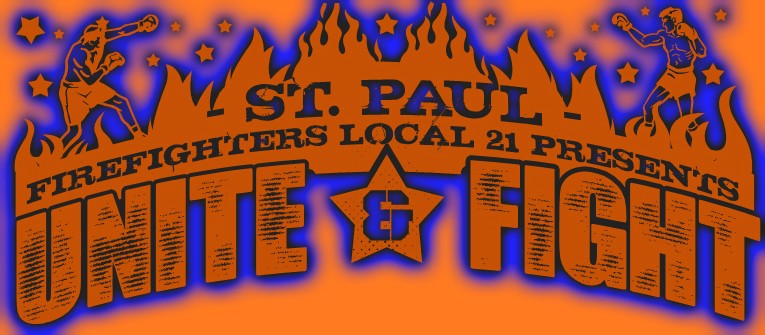 Hello Police, Fire and EMS!
We are gearing up for our third annual Unite and Fight event, and we need your help! We need men and women; all ages, skill levels, and weights to represent the areas police, fire and EMS departments in a charity boxing event.
The Unite and Fight is an amazing and fun night where local departments all come together and raise money for a fellow officer/firefighter that is in need. Our first year we donated to two St. Paul Firefighters who were battling cancer and last year all proceeds went to Minneapolis police officer recovering from a kidney transplant.
This year we are still determining whom the proceeds will be donated to, so if you have any suggestions please don't hesitate in contacting me.
The event will take place Saturday March 14th at Uppercut Boxing Gym in Northeast Minneapolis.
If you are interested in participating in the event please send an email to me, Alex Freese at free0247@umn.edu with the following:
name:
department:
age:
sex:
approximate weight:
experience:
email:
phone number:
Official training sessions will begin in January at Uppercut Boxing Gym. But if you want to start training sooner, Lisa owner of Uppercut has graciously offered free classes to all participants of the event. All you need to do is visit www.uppercutboxinggym.com and check under class schedule and attend the class you wanted or you can use gym equipment during open hours.
On your first visit please let front desk worker know you are a Unite and Fight participant and you will then fill out the appropriate paperwork.
We could not make this event a success without your participation and this year we would love to have more departments involved. And we need your help please CC, copy, and give this note to all your friends and co-workers of all departments in the area; that includes all police, fire departments and hospital and EMS staff.
Hope to hear from everyone soon,
Alex Freese
Saint Paul Fire
free0247@umn.edu
or call at 612-715-6413
MEALS-ON-WHEELS

- Volunteers are requested to help give driving directions for Meals-On-Wheels Thursday, November 27 from 7:30-9:00 a.m.) at Cretin Dehram Hall High School. (C shift getting off duty and "A" shifting working.) Volunteers assist those drivers who request help with directions for delivering meals to St. Paul neighborhoods primarily. The SPFD has helped with this volunteer activity for many years as an important link in the success of the Meals-on-Wheels program. If you would like to help please contact Jay Monogue at

jmonogue0284@msn.com

or (C) 651 341-1614. You can also call Josette Bradley at HQ and give your name and contact information. Volunteers are requested to wear their department uniform.
All Personnel

- Local 21 will be publishing an updated L21 telephone directory by the first of the year. In order to have your telephone number listed, we will need an authorization from you granting permission to be included in the directory. Please fill out Form 48A which is located in the FD forms file and forward on to Josette Bradley and Paul Barrett. Any questions, contact Paul Barrett, Station 8, A shift.