| | | |
| --- | --- | --- |
| Welcome | | You are not currently logged in. |
| | |
| --- | --- |
| What's New at IAFF Local 21 | |
MAY UNION MEETING DATE CHANGE
The May union meeting will be held on April 28th @ 1930hrs &
29th @ 0830hrs at Shamrocks.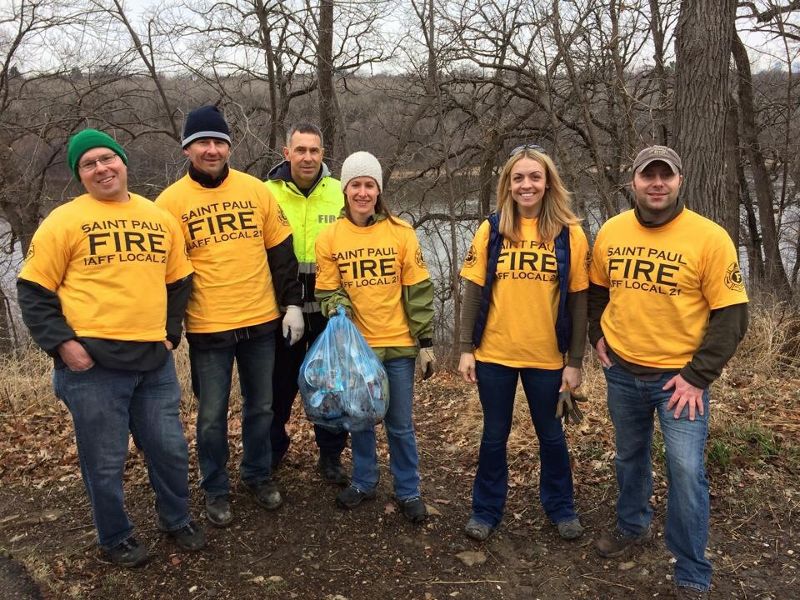 The Saint Paul Annual City-Wide Clean Up is Saturday, April 18th from 9:00 - 11:00 AM. Last year, over 25 Local 21 members wore bright yellow IAFF shirts and helped to get the city ready for spring. This year we will be focusing our efforts at Como Park, Harriet Island and Swede Hollow Park. This is a fun, family-friendly opportunity to give back to our community, put Local 21 on the minds of our citizens, and support our city council candidates.

In 2014 our presence was noted by many community members and at least one city council member. Local 21 will provide t-shirts to all participants. Coffee and donuts are provided by sponsors of the event. For those who are interested, we will gather for lunch as a group at 11:30 at Shamrock's.

Please email Colin Oglesbee to register. colinoglesbee@ci.stpaul.mn.us


This years Stop Drop and Reel fishing tournament will be on June 1, 2015 at the Vets Camp on Big Marine Lake. Start time scheduled for 9:00am, more details posted soon.

The City has made changes to the email system that requires a new URL location. To access follow the instructions below.
1. Launch Outlook web at, https://www.outlook.com/stpaul.gov
*if prompted for credentials:
a. for the USERNAME, enter your email address (e.g. first.last@ci.stpaul.mn.us)
b. for the PASSWORD, enter the password you used to login to your computer/email
* at your first login, you will be prompted for your preferred language and time zone.
2. Update your web browser favorites or bookmarks with the new webmail address.
The new link has been updated this website and can be found on both the top and right side margin of the website main page.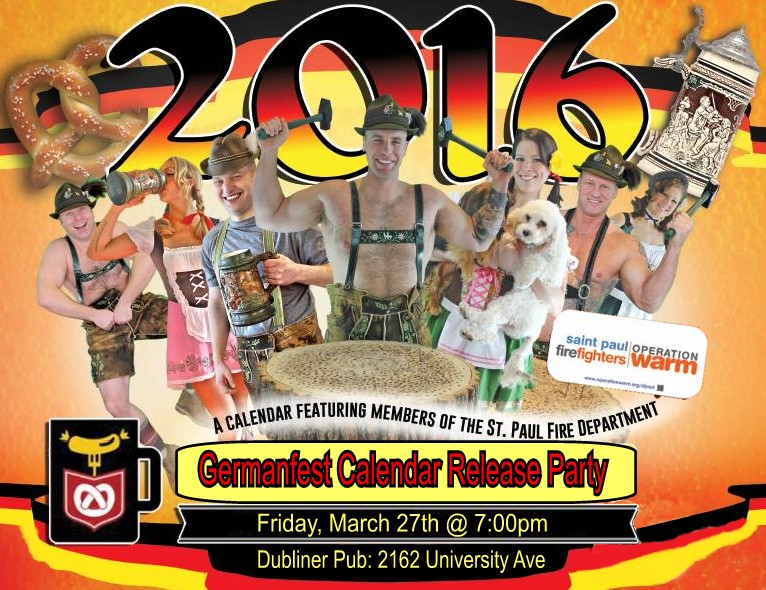 Join Local 21 at our first Annual GermanFest Calendar Release Party, 7pm, March 27th, at the Dubliner Pub. Local 21 members dressed up in Lederhosen and not much else so that Saint Paul children can be warm next winter. This fun calendar will promote a great Saint Paul festival, Germanfest, and proceeds from the calendar will go to Saint Paul Firefighters Operation Warm.
Additionally, Kevin Weinhandl, President of FILO Productions, will be receiving a certificate of appreciation from Local 21 during this event. Kevin was unable to attend our installation party, it will be great when there are numerous members of Local 21 at the Dubliner to show our appreciation for his generosity to Operation Warm and Local 21. There is no cover charge, and calendars are only $10.
Carcinogenic Flame Retardants bill to be heard in Senate Commerce Committee on Wednesday at 12:00 pm in Capitol Room 112. Fire department members, families and friends are encouraged to attend to support this important legislation. Please were something identifying you as a firefighter.
Local 21 regrets to announce the passing of Retired Equipment Services Foreman and Mechanic Ralph Stolp.
Memorial Service 11AM Friday at WOODBURY LUTHERAN CHURCH, 7380 Afton Rd, Woodbury with visitation 1 hour prior to the sevice & luncheon to follow. Interment Union Cemetery.
Memorial Service 11AM Friday at WOODBURY LUTHERAN CHURCH, 7380 Afton Rd, Woodbury with visitation 1 hour prior to the sevice & luncheon to follow. Interment Union Cemetery. - See more at: http://www.legacy.com/obituaries/twincities/obituary.aspx?n=ralph-stolp&pid=174357211#sthash.hlm6dqjD.dpuf
Memorial Service 11AM Friday at WOODBURY LUTHERAN CHURCH, 7380 Afton Rd, Woodbury with visitation 1 hour prior to the sevice & luncheon to follow. Interment Union Cemetery. - See more at: http://www.legacy.com/obituaries/twincities/obituary.aspx?n=ralph-stolp&pid=174357211#sthash.hlm6dqjD.dpuf