Annual Northland Cup Charitable Hockey Game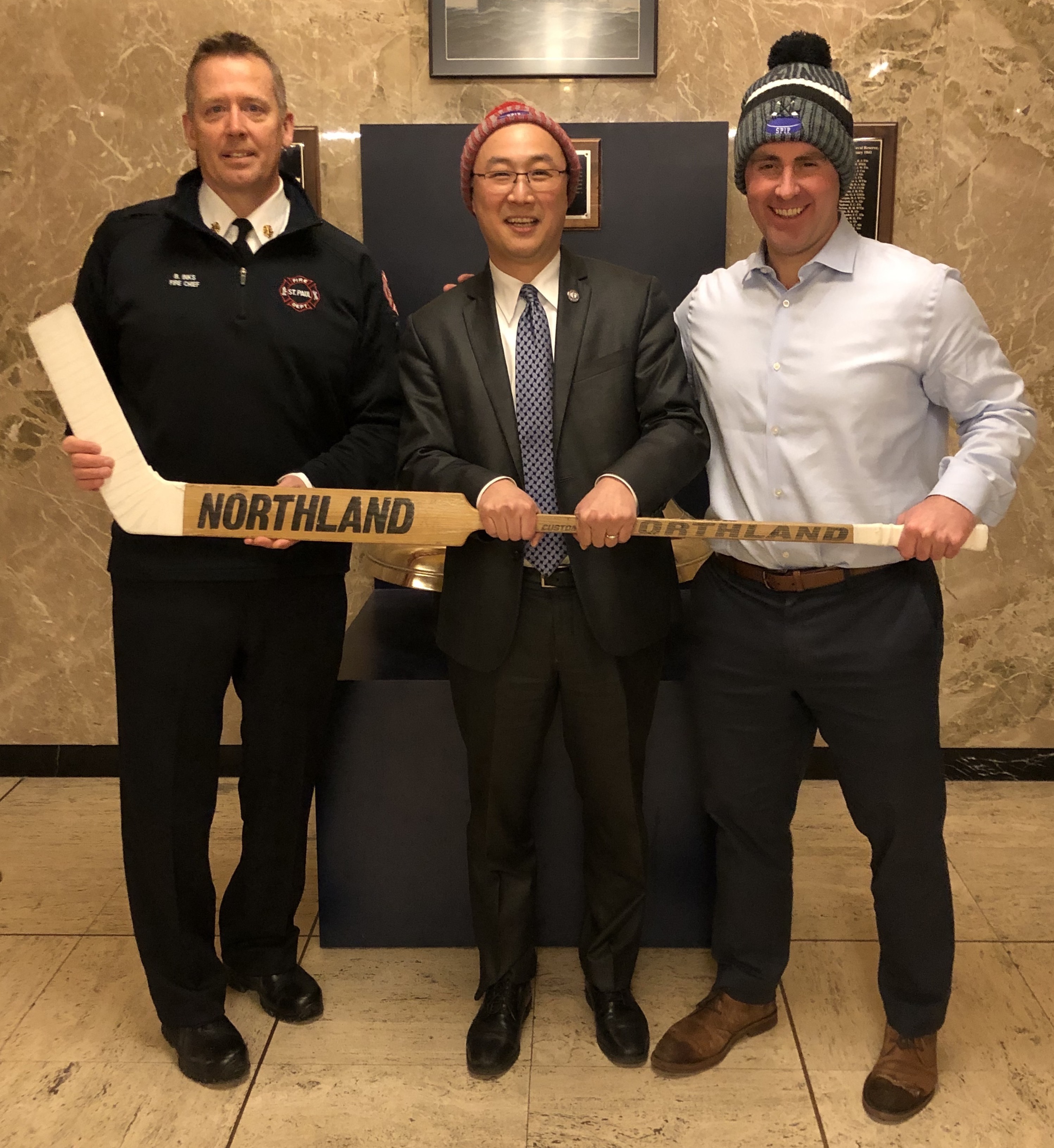 Sunday, February 23, 2020. Noon - 3:00pm.
PUCK DROPS AT 1PM!
Since 2012 employees of Ramsey County and the City of Saint Paul have played a friendly hockey game as a way to raise money and awareness for the Saint Paul/Ramsey County Intervention Project (SPIP). This event brings together city and county officials, employees and volunteers to benefit victims of domestic violence in our community.
The Saint Paul & Ramsey County Domestic Abuse Intervention Project (SPIP) offers critical services and access to safety to victims during a time of greatest need. This past year, over 5,800 domestic assault victims and their children received crucial protection and transitional support from SPIP. An additional 8,000 people affected by domestic abuse received assistance on their 24-hour crisis line. SPIP's broad-continuum of critical, comprehensive programs and services increase domestic abuse victims' long-term protection and offer families multiple options to move forward to stable futures, free from violence. All services are free, confidential and accessible.
Download:

Northland Cup Flyer 2020.pdf