SPFD Saint Patrick's Day Steins For Sale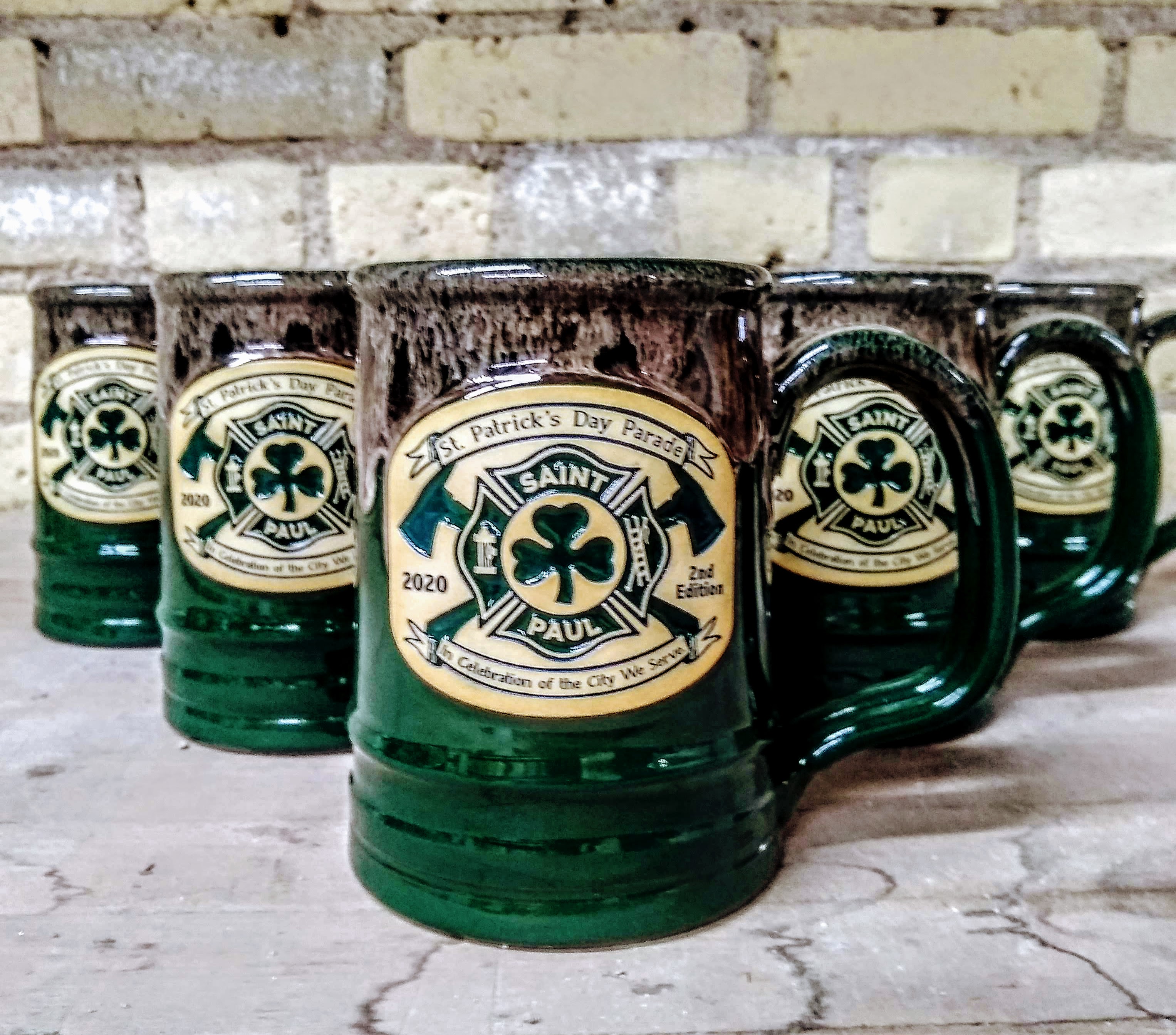 Custom, hand spun, Saint Paul Fire Department beer steins in time for Saint Patrick's Day!
All proceeds from the sale of the steins benefit the Saint Paul Fire Foundation. Cost is $25 with a $1 off your first fill.
PRE-SALE IS OVER, however a limited supply is available for sale at the following establishments: The Nook, Shamrock's, Saint Paul Brewing, Mancini's, Half Time Rec, Dubliner, Gabe's, Saint Paul Tap and Shore 96.
Visit www.2020-SPFD-STEIN-DRIVE.org for additional details.
Contact Nathan Yates at Station 20(C) if you have any questions. He can be reached at 651.253.6108 or nathan.yates@ci.stpaul.mn.us