Local 21 Regrets to Announce the Passing of Retired DC Frank Langer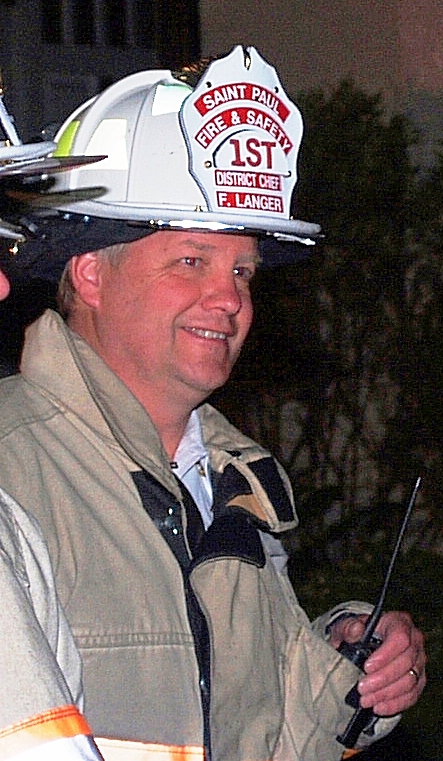 Local 21 regrets to announce the passing of retired Fire District Chief Frank Langer.
Chief Langer started with the Saint Paul Fire Department on October 14, 1975 and retired on December 31, 2006 after 31 years.
Chief Langer retired from the 1st District on the A Shift.
VISITATION: open to Saint Paul Fire Department members and retirees
Monday, June 28, 2021, 4:00pm - 8:00pm
Bradshaw Celebration of Life Center
2800 Curve Crest Boulevard Stillwater, MN 55082