The Saint Paul Fire Department has joined the Pink Patch Project to celebrate Breast Cancer Awareness during the month of October!
The Cancer Task Force is on a mission to continue to raise awareness in the fight against breast cancer through our partnership with the Pink Patch Project. 100% of the proceeds raised from the sale of apparel will be donated to the American Cancer Society.
Firefighters can buy Pink Patch Project SPFD baseball hats and winter hats to wear on duty from Corporate Mark as well. Class D uniform T-shirts, to be worn on duty during the month of October, can be purchased at Station 14. "I Support Boobs" cozies and pink SPFD patches are also available at Station 14.
Click on the image below to purchase "on-duty" apparel.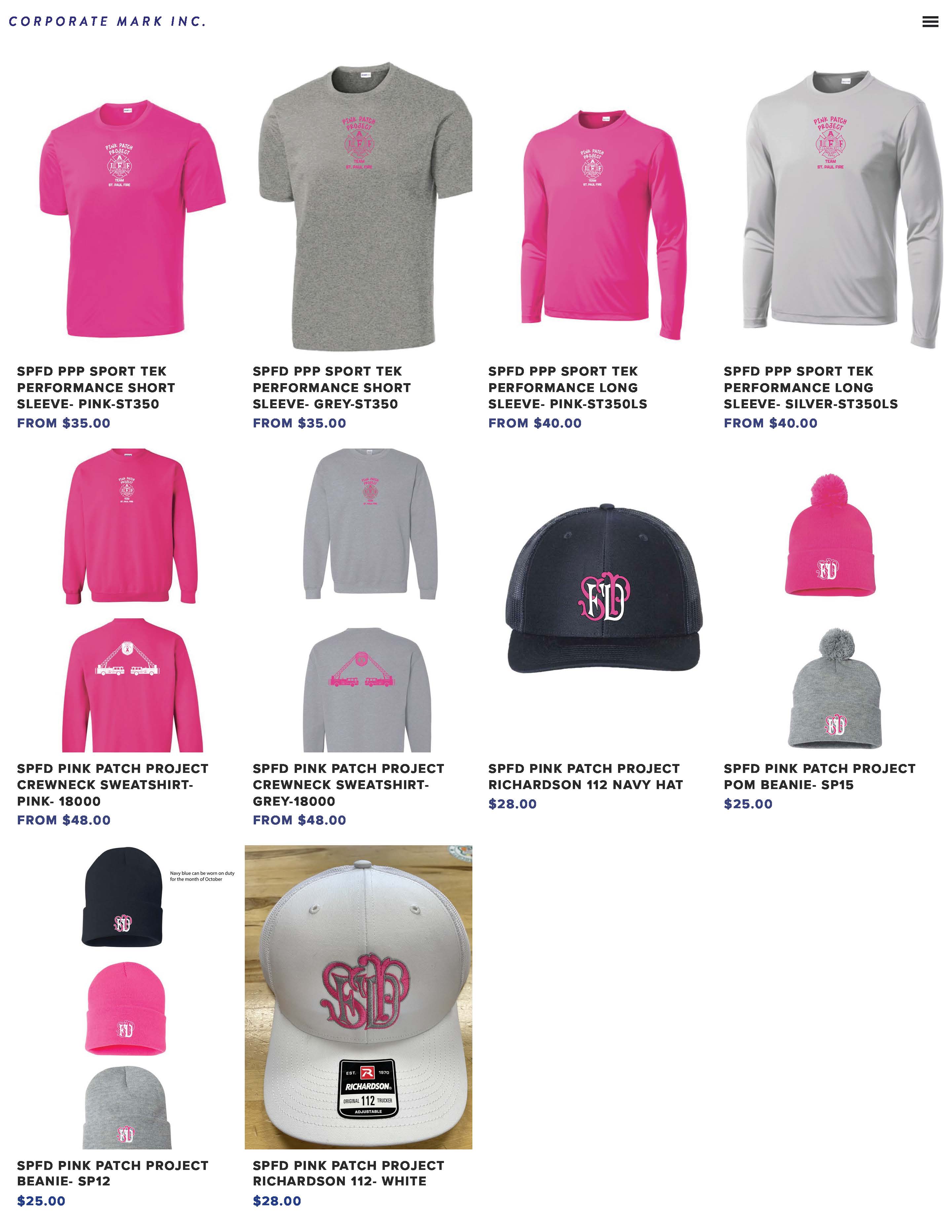 .
* Our Friends & Family gear is being sold through Corporate Mark: short and long sleeved shirts, sweatshirts, and winter hats. Order via the link below by September 25th 2023. Orders shipped to your home or you can pick up for free at SPFD Training (during the second week of October).
** contact Firefighter Megan Roesler | Engine Co. 14(B) with questions.
Join the Saint Paul Fire Department team here!