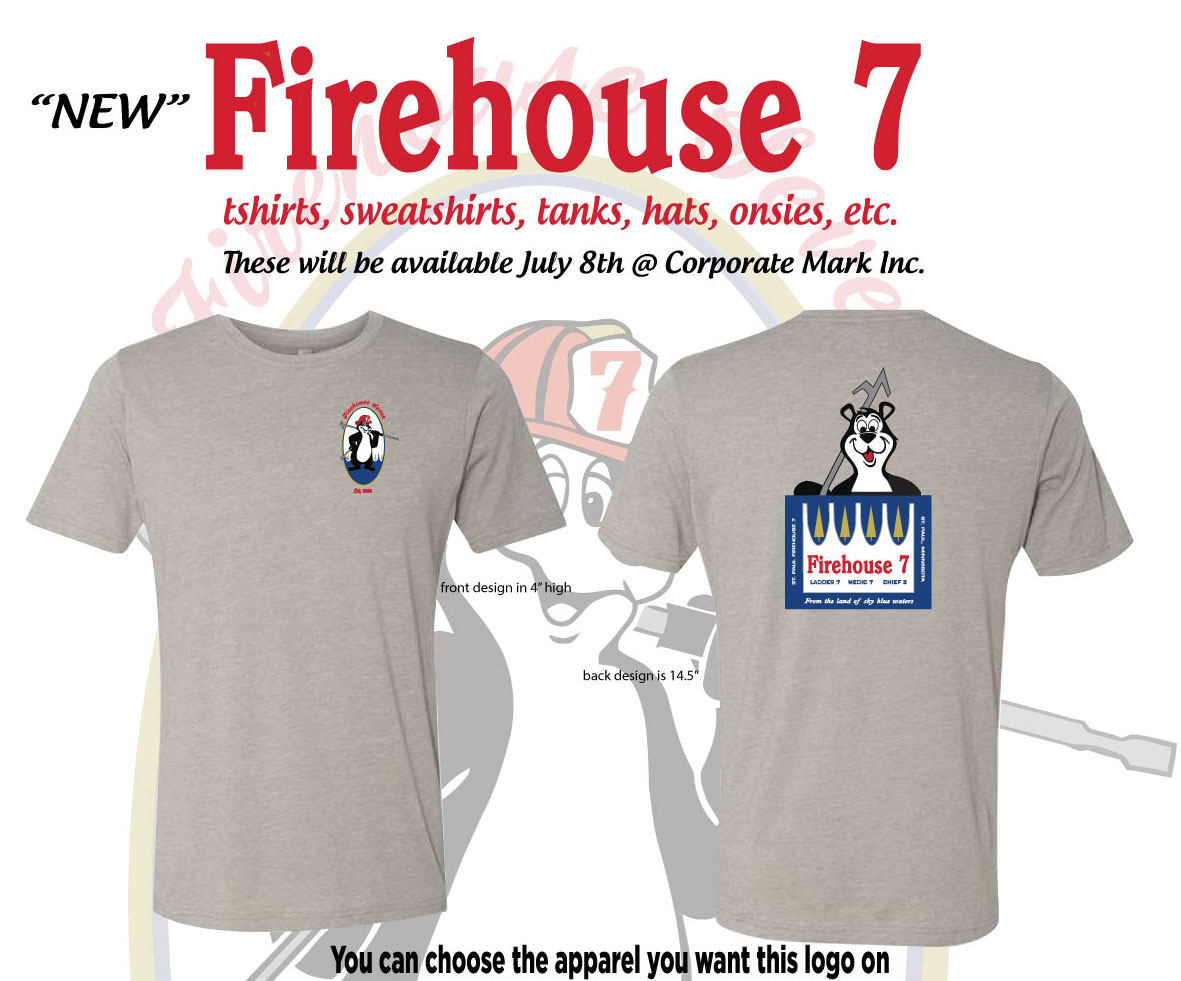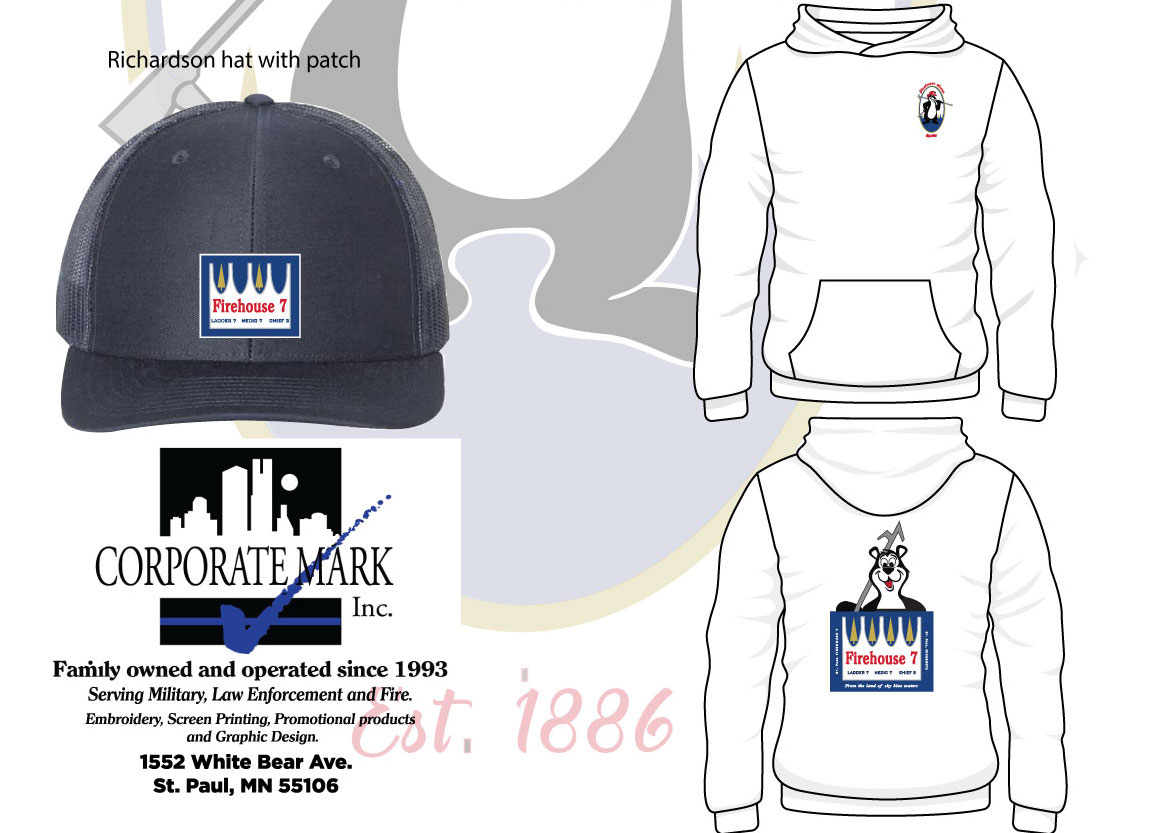 New logo design and apparel from SPFD Fire Station 07! Unlike previous station apparel orders, there will not be an online store for this. Corporate Mark will be able to print the Fire Station 07 x Hamm's Sasha Bear logo on any apparel item purchased in their store. This is limited edition!
You can place your custom order by stopping in at their location on White Bear Avenue, contacting them by phone or email. Click on the link to be redirected to their website: Corporate Mark Inc.
Questions or inquiries may be directed to any member at Fire Station 07 or Corporate Mark Inc.