Meeting Notice | Veteran Fire Fighter Association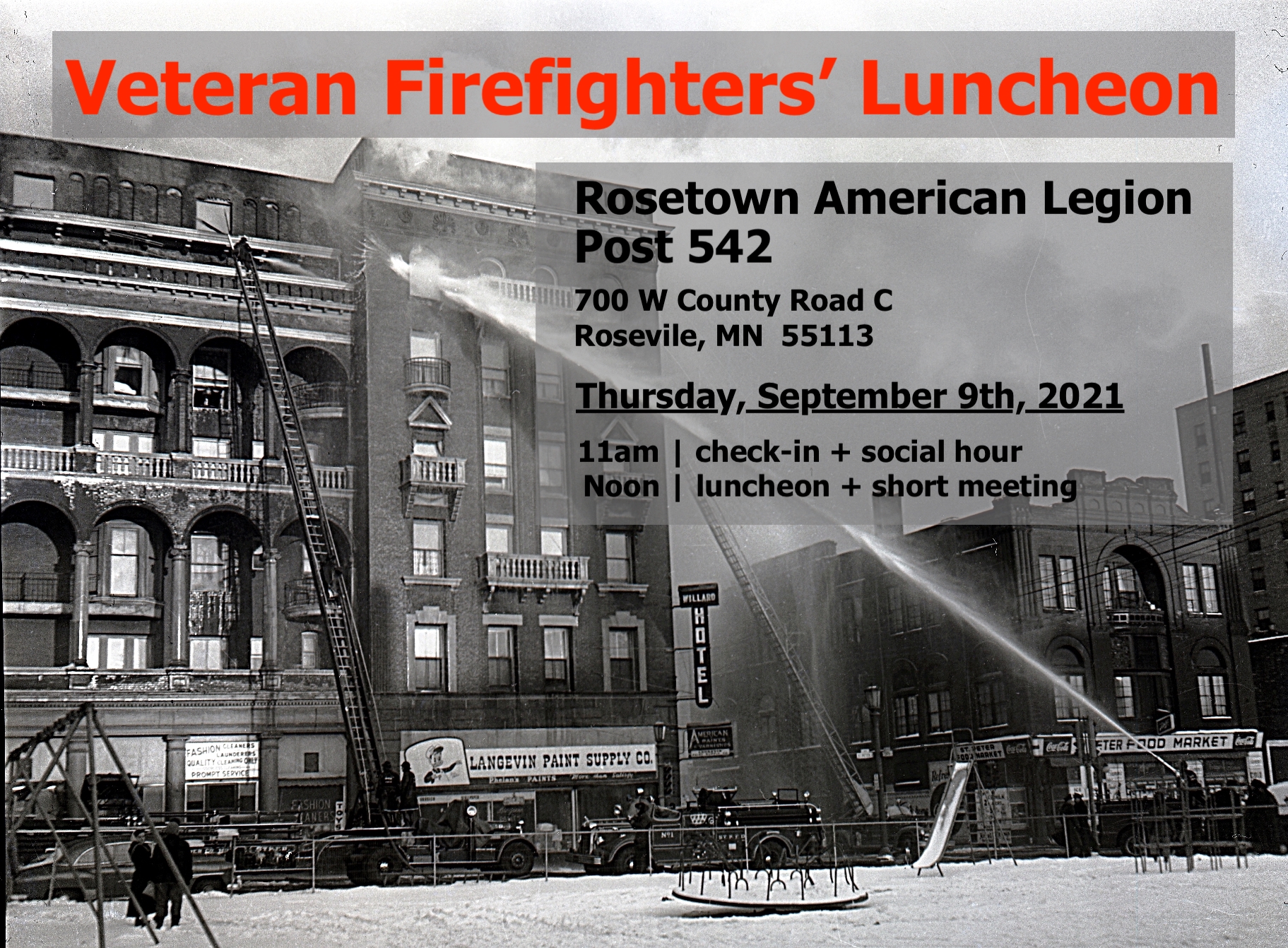 Call President Tim Wirth at 651.247.4775 to reserve your meal by Monday, September 6th. The American Legion needs a head count for food preparation. If you do not plan to eat, do not call ahead. Just show up! Adult beverages are available.
Questions, or if you need a ride, call Tim Wirth (651.247.4775)
The Veteran Fire Fighters (VFF) is an association of active and retired Saint Paul Firefighters with at least 15 years on SPFD, and Honorary Firefighters.