Precedent Setting, Brother Paidar's Family Will Receive PSOB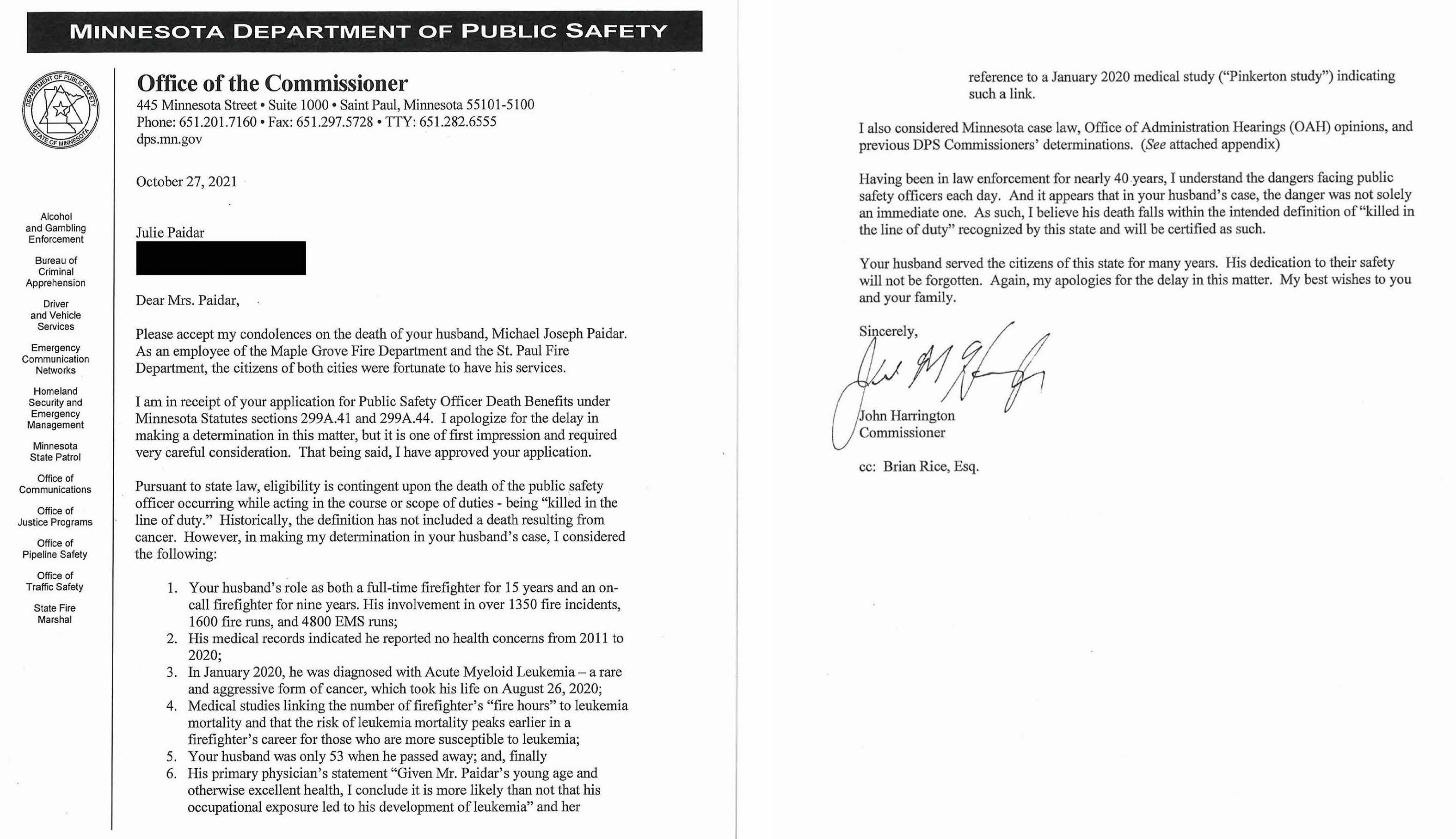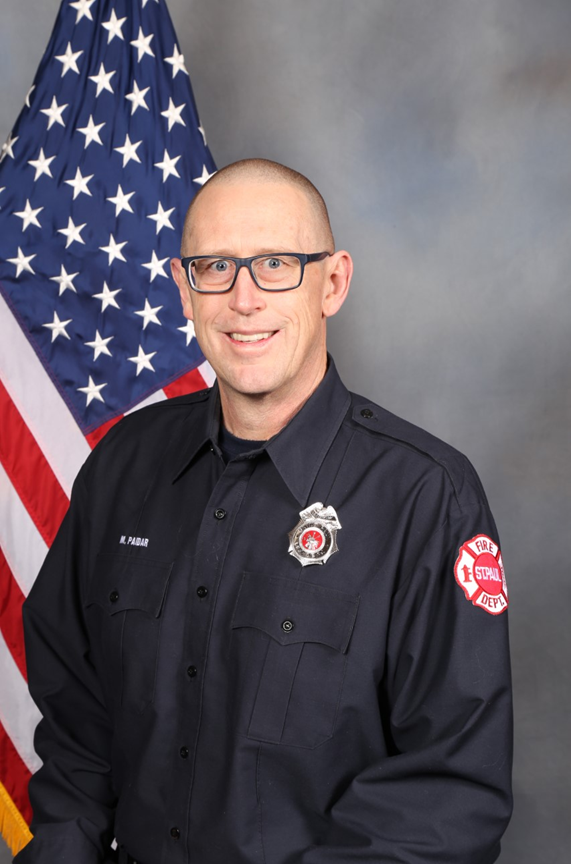 After 14 months and in a landmark decision by Commissioner Harrington, the Minnesota Department of Public Safety has ruled that IAFF Local 21 member, Captain Michael Paidar, died in the line of duty as recognized by the State of Minnesota on August 26, 2020.
Brother Paidar succumbed to an aggressive form of Acute Myeloid Leukemia which was affirmatively linked to his years as a dedicated public servant.
This is a historical first for the Minnesota fire service as a Public Safety Officer Death Benefit has never been awarded to a person that died from Cancer in the line of duty.
This is a marvelous accomplishment by Saint Paul Firefighters IAFF Local 21 President, Mike Smith, and Local 21 Attorney, Brian Rice. Collectively, this was made possible by their incessant work on behalf of Brother Paidar's wife and children.
Thank you, Commissioner Harrington. We are grateful.