09.23.2023 | VOLUNTEERS NEEDED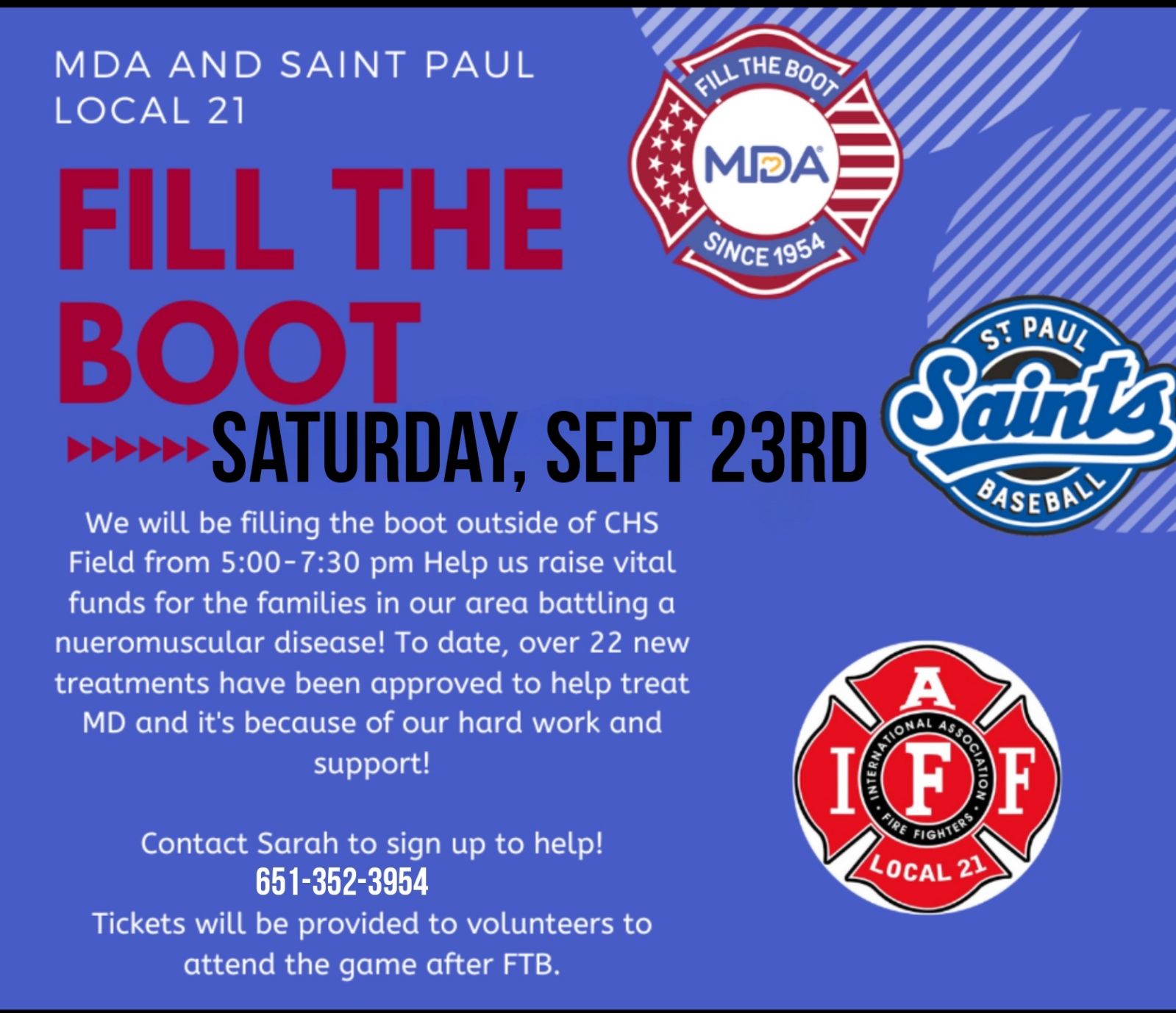 Dear Brothers and Sisters,
Local 21 is teaming up with the MDA for in person Fill the Boot again this year. However, we are trying a new way.
The Saint Paul Saints have generously agreed to have us before their game this Saturday!
I am asking for 6 volunteers to come with your gear, and help Fill the Boot for the MDA before the game. We will have a fire truck for families to take pictures and encourage interaction! Please reach out if you are willing to volunteer for this! Tickets to the game that night will be provided for volunteers!