Class of 2019-A Graduation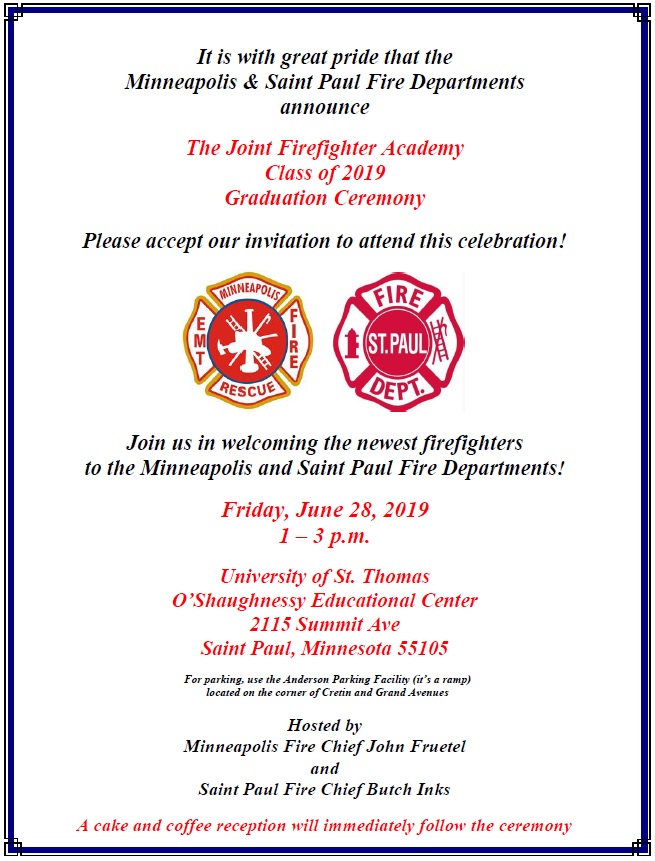 Please accept our invitation to attend the 2019 joint Minneapolis and Saint Paul Firefighter Graduation.
See the attached invitation and map of the University of St. Thomas campus.
The event will be held in the O'Shaughnessy Educational Center which is #5 on the map. Parking is available in the Anderson Parking Facility which is #71 on the map.
Download:

University of St. Thomas Map.pdf