Veteran Firefighters Assn.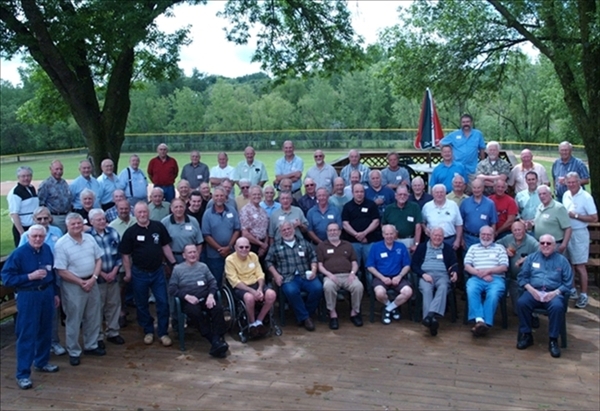 From the President of the St. Paul Veteran Fire Fighters:
The Veteran Fire Fighters (VFF) is an association of active and retired St. Paul Fire Fighters with at least 15 years on the Department, and Honorary Fire Fighters.

We meet for lunch quarterly at the Rosetown American Legion Post 542 located at 700 West County Rd C in Roseville. The VFF has been in existence for at least 50 years and currently has just under 300 members.

Annual dues are $10, there is no initiation fee, and the meal (including tax and tip) is $14. Drink tickets are optional and cost $2 each. Social Hour starts at 1100 hrs. followed by dinner at noon and a short meeting.

Occasionally we invite a guest speaker. For the most part, the meetings provide an opportunity for members to socialize with old friends and renew acquaintances. We also perform various community services and contribute to charitable causes. A donation of $50 is also made by the VFF to the families of deceased members.

Any questions contact Veteran Fire Fighters President Tim Wirth at 651-247-4775 or Secretary-Treasurer Dick Sarafolean at 651-224-9131.
Page Last Updated: Aug 07, 2021 (10:22:11)