Local 21 Press Release regarding Firefighter Tom Harrigan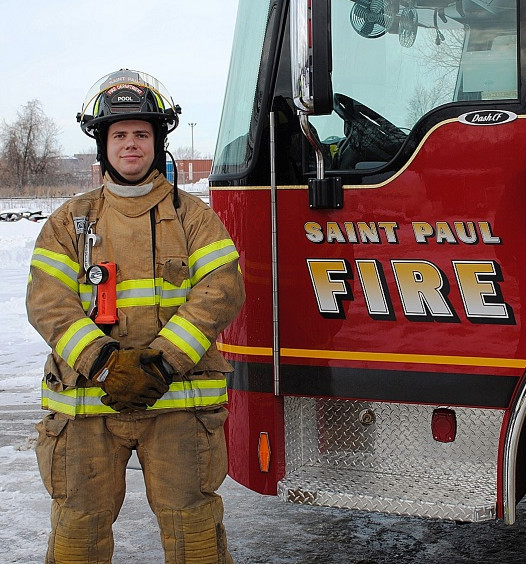 Local 21 Press Release Regarding Firefighter Tom Harrigan.
For Immediate Release 09/03/2019 -1600 hrs.
St. Paul Firefighters Local 21
City— St. Paul, Minnesota
It is with a heavy heart that St. Paul Firefighters Local 21 announces the tragic death of active Firefighter Thomas Harrigan. At approximately 8:30 pm on September 2nd, Firefighter Harrigan, who was off duty, was the victim of a shooting at his East Side home. St. Paul Fire Paramedics responded to the scene and administered life-saving emergency care and transported Firefighter Harrigan to Regions Hospital in downtown St. Paul. Shortly after arrival at the hospital, St, Paul Firefighter Tom Harrigan died in the hospital emergency department.
The Members of St. Paul Firefighters Local 21 are patiently awaiting the results of the investigation which is being conducted by the St. Paul Police Department. Until we have further information regarding this investigation, Local 21 members are trying to manage the grief and shock in the face of this tragedy. St. Paul Firefighter Tom Harrigan was a Firefighter/Paramedic, a Veteran, a Union Brother and a good friend to many. Firefighter Harrigan will be greatly missed by the Men and Women of Local 21 and the St. Paul Fire Department. Services for Firefighter Harrigan are pending.
Local 21 Contact Information:
President: Mike Smith 612.280.9434
Secretary: Dennis Hall 651.248.4903
Treasurer: Jeramiah Melquist 651.587.7504
Website: iafflocal21.org
Facebook: Saint Paul Firefighters Local 21
Twitter: @SPFFLocal21