Fire Service Day at the Capitol
2020 Fire Service Day At The Capitol is February 19, 2020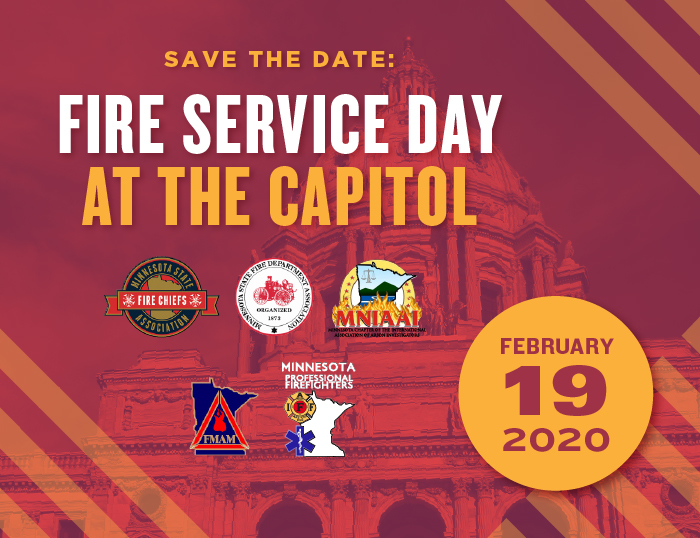 Please join the Minnesota Professional Fire Fighters (MPFF) and the Minnesota Fire Associations Coalition (MNFAC) for the annual Fire Service Day at the Capitol on Wednesday, February 19, 2020.
CLICK ON THIS LINK TO REGISTER: https://forms.gle/xHNcGDPCJJKR1v8G7
Registration deadline is February 7th.
This is your opportunity to speak directly with your state legislators about the issues you face in fire service in Minnesota. We'll begin the day at the Minnesota Capitol (75 Rev Dr Martin Luther King Jr Boulevard., St Paul, MN 55155) in the Vault Room which is located in the basement of the Capitol building
The Fire Service Day Issues Booklet will be sent out by the first week in February.
Please encourage all of your members to attend as this will ensure we can get our message out to as many legislators as possible. Please wear your department or Local union apparel. Our goal is to flood the Capitol with firefighters!
There is no cost this year for MPFF members.