2019 Cinco De Mayo Parade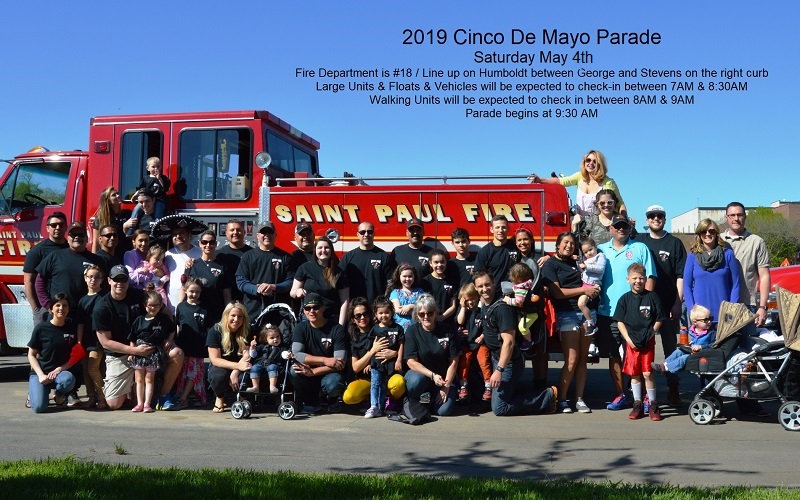 Fire Department is #18 / Line up on Humboldt between George and Stevens on the right curb
Large Units & Floats & Vehicles will be expected to check-in between 7AM & 8:30AM.
Walking Units will be expected to check in between 8AM & 9AM.
Parade begins at 9:30 AM.

GENERAL LINE-UP INFORMATION:
All units will have a space to line up. Unit numbers will be painted on the street (with chalk) which will be your designated area to line up. Units will line up on both sides of the street, and we must keep the middle of the street open for emergency vehicles and traffic for units in the parade, making their way to their line-up area. Please assist in keeping your participants as close to the curb as possible. Parade will begin promptly at 9:30 AM.
REMINDERS:
Novelty Distribution (candy) – Must be HANDED out, NOT THROWN
All items must be HANDED and NOT THROWN. This is to ensure the safety of those watching the parade.
**IMPORTANT** PLEASE MAINTAIN A STEADY FORWARD PACE THROUGHOUT THE PARADE. Your assistance with closing any gaps immediately is very much appreciated!
Thank you and please let us know if you have any questions.
Joaquin Rosales, SPFD - SQ1- A