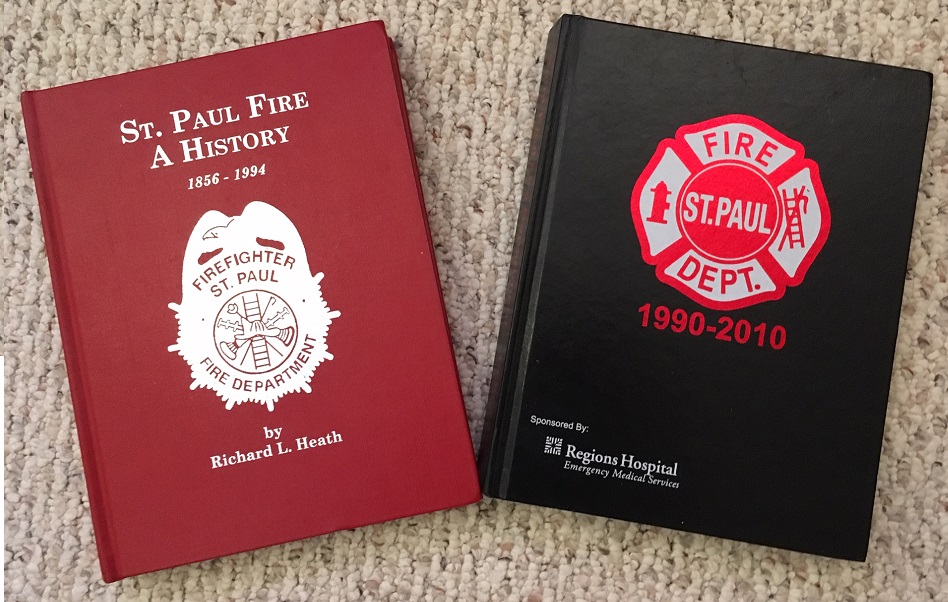 Attention St Paul Fire Department Members:
We have partnered with Heritage Portraits & Albums to photograph our department members so we can create a Heritage Album for our organization. This full color hardbound Album will include all our members photos—that opt to participate—as well as document in pictures and text, the rich history and current events of our organization. This will be YOUR book about our organization and will make a great heirloom for you to pass down through the generations documenting your service with this organization.
To make this endeavor a success, we are hoping 100% participation from our members, but this is not a mandatory requirement of the department if you choose not to participate.
Heritage Portraits & Albums will offer professionally produced prints of the portraits, candids and departmental promotional shots captured during this event. You may bring family, specialty gear or any other extra outfits for additional photos. Heritage is here to make this event special and would love to photograph what is most important to you. Everyone who participates will have the opportunity to purchase packages and the department Heritage Album at the time of the event. You are under no obligation to participate or purchase anything. Again, we are striving for full department participation.
The department will be managing all portrait appointments and companies will be notified when to arrive. Questions about this project contact Community Relations Chief Gerone Hamilton 651-228-6231 Gerone.Hamilton@ci.stpaul.mn.us