Pink Patch Project | October Breast Cancer Awareness
The Saint Paul Fire Department has joined the Pink Patch Project to celebrate Breast Cancer Awareness during the month of October!
https://pinkpatchproject.com/about
We have designed a Class D uniform shirt and a baseball hat that have been approved to be worn on-duty during the month of October. Additionally, we have two "Friends & Family" shirts for sale to the community to help show support and raise money (in kids and adult sizes!) All of these items will be available for order through Streamline Design (links below) from August 10 - September 4, 2020. The uniform shirts and hats will then be distributed the last week of September so members can start wearing them throughout "Pinktober" and the Friends & Family shirts will be shipped to their homes.
All of the funds raised through the sale of these items will be donated to the American Cancer Society, for their Making Strides Against Breast Cancer campaign.
https://www.cancer.org/involved/fundraise/making-strides-against-breast-cancer.html
The Friends & Family gear will also show that you are part of the SPFD Team for the Making Strides Virtual Walk on October 24, 2020 in the Twin Cities!
Please help to show your support as SPFD fights to Extinguish Cancer! Any questions or requests for additional information should be directed to Megan Roesler, Engine 9 (B.)
SPFD UNIFORM (click link to order, you will be redirected to vendor website)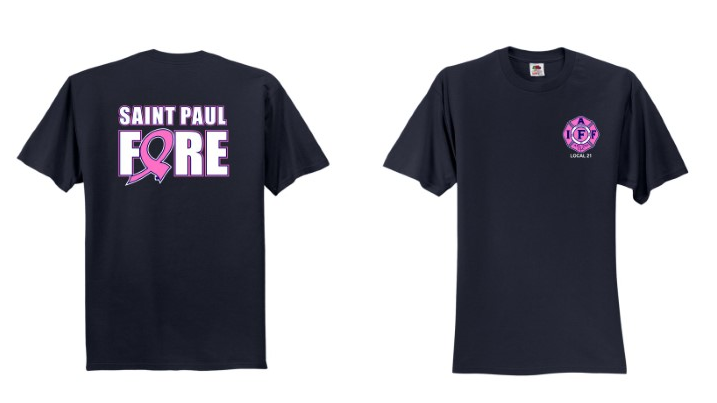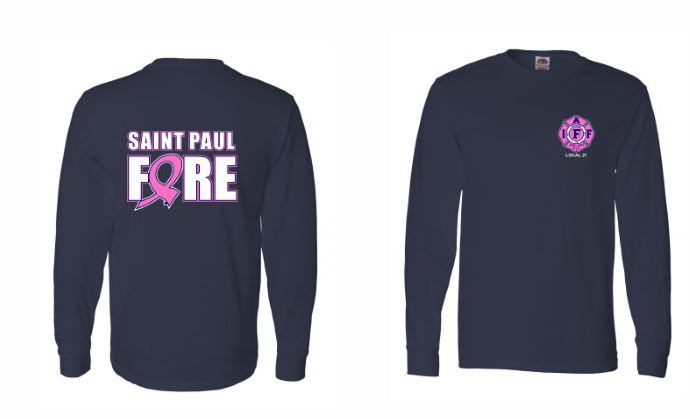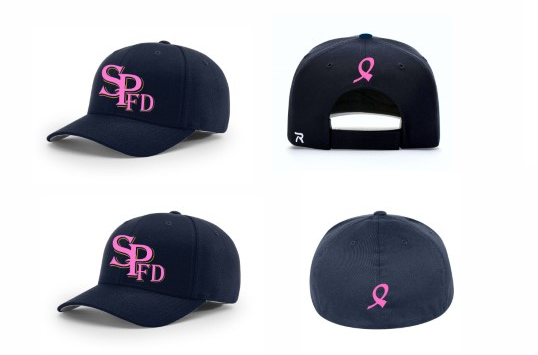 SPFD Friends and Family (click link to order, you will be redirected to vendor website)