2021 | Local 21 Stop, Drop and Reel Fishing Derby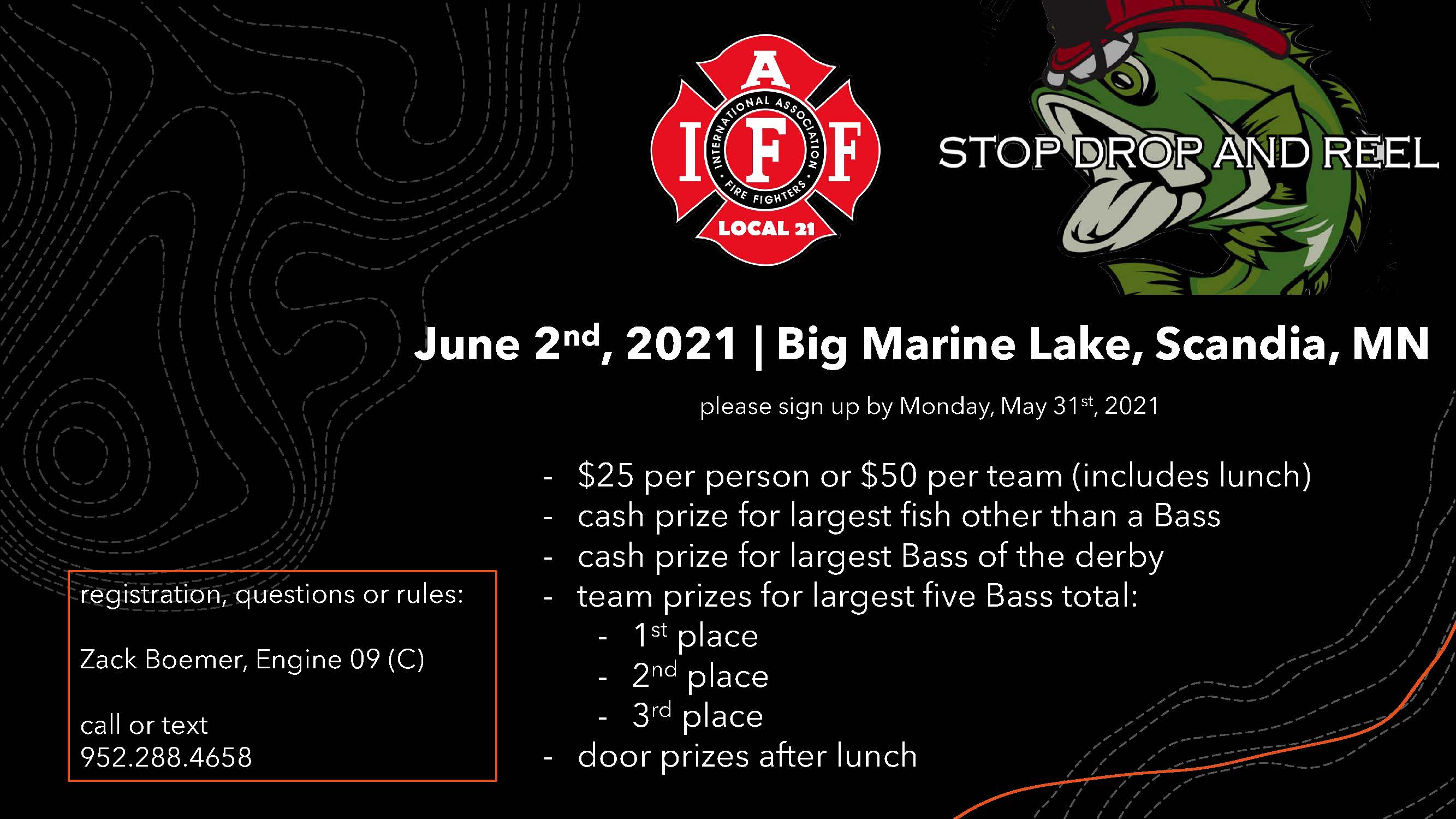 This tournament is for the fun and fellowship of Police, Fire, Dispatch and EMS workers. All are welcome and encouraged to participate. You can fish as hard as you want or come to soak a bobber in the company of friends and kids. At least one person on each team must be an active or retired emergency worker, full time or volunteer.
Derby HQ will be at the dock area of the Veteran's Rest Camp on the SW side of the lake. If you have a larger boat, it is recommended that you use the public launch on Mayberry Trail to the north or the county park south of the Veteran's Rest Camp.
Check in is at 0800 hours. Fishing begins at 0900 hours. Weigh in at the dock at 1400 hours.
Lunch served at 1430 hours at the Veteran's Rest Camp pavilion. This event is BYOB.