2022 | Frontline Worker Pay Applications Are Now Open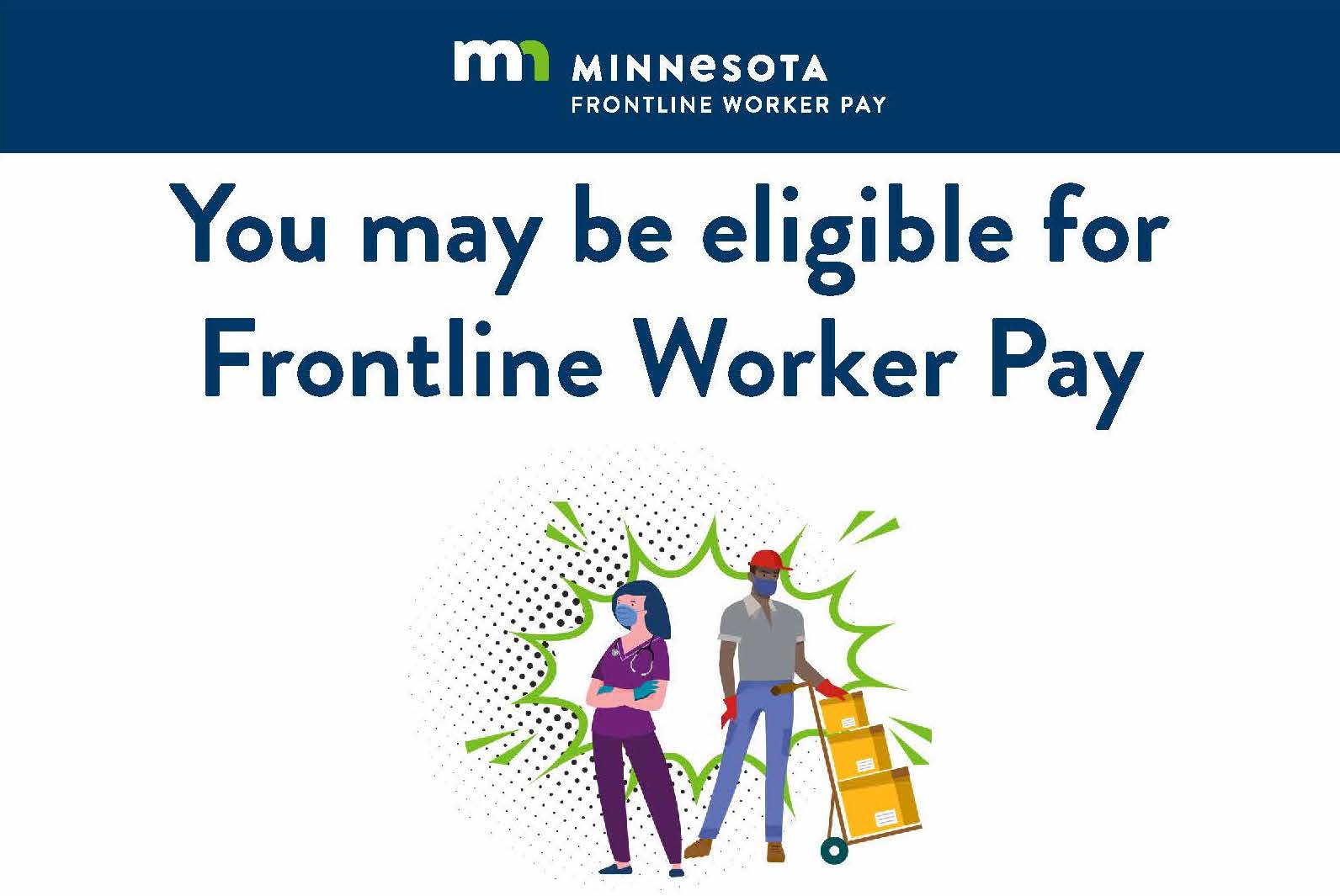 The Frontline Worker Pay application is now open! The application will be open from June 8 through July 22, 2022. Eligible workers will have 45 days to apply for Frontline Worker Pay. The 45-day application period will be followed by a 15-day period to allow for appeals from those whose applications were denied. All applications will move through the process at the same time and payments will be forwarded for processing together. After verification and processing of the applications are completed, payments are anticipated in early fall.
Fire Departments have been specifically identified as a frontline sector. All employees that work for Saint Paul Fire Department that meet the work eligibility and income requirements are encouraged to apply.
Additional details and applications can be submitted to the State of Minnesota at frontlinepay.mn.gov.
Download:

Frontline Worker Pay FAQs 06.07.2022.pdf