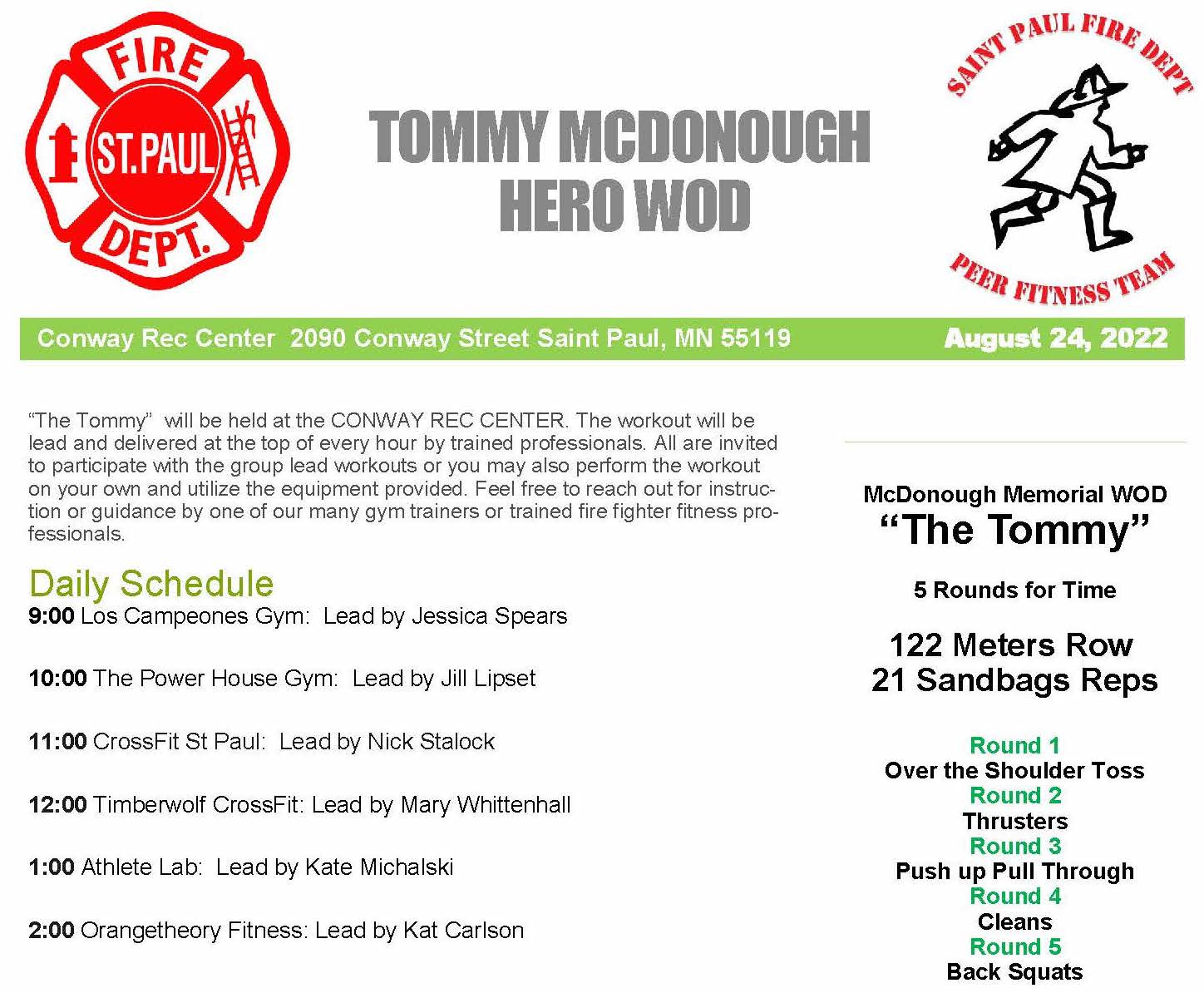 Every hour, each gym will be onsite at Conway Recreation Center and a fitness professional from each respective gym will lead "The Tommy" workout of the day (WOD.) Friends, family, active and/or retired firefighters are welcome to participate in our memorial workout mindfully developed to honor our fallen Brother, Tommy McDonough Jr. Tommy answered the last alarm on August 24, 2020.
Conway Recreation Center is at 2090 Conway Street, Saint Paul, MN 55119
"The Tommy" WOD tee shirts are available for purchase by clicking HERE, or the image above.
Additional information is published in the newsletter attached and brought to you by the Local 21 x SPFD Peer Fitness Team.
Download:

2022_THETOMMYWOD_NEWSLETTER.pdf