The Local 21 Gillette Children's Carnival is Back!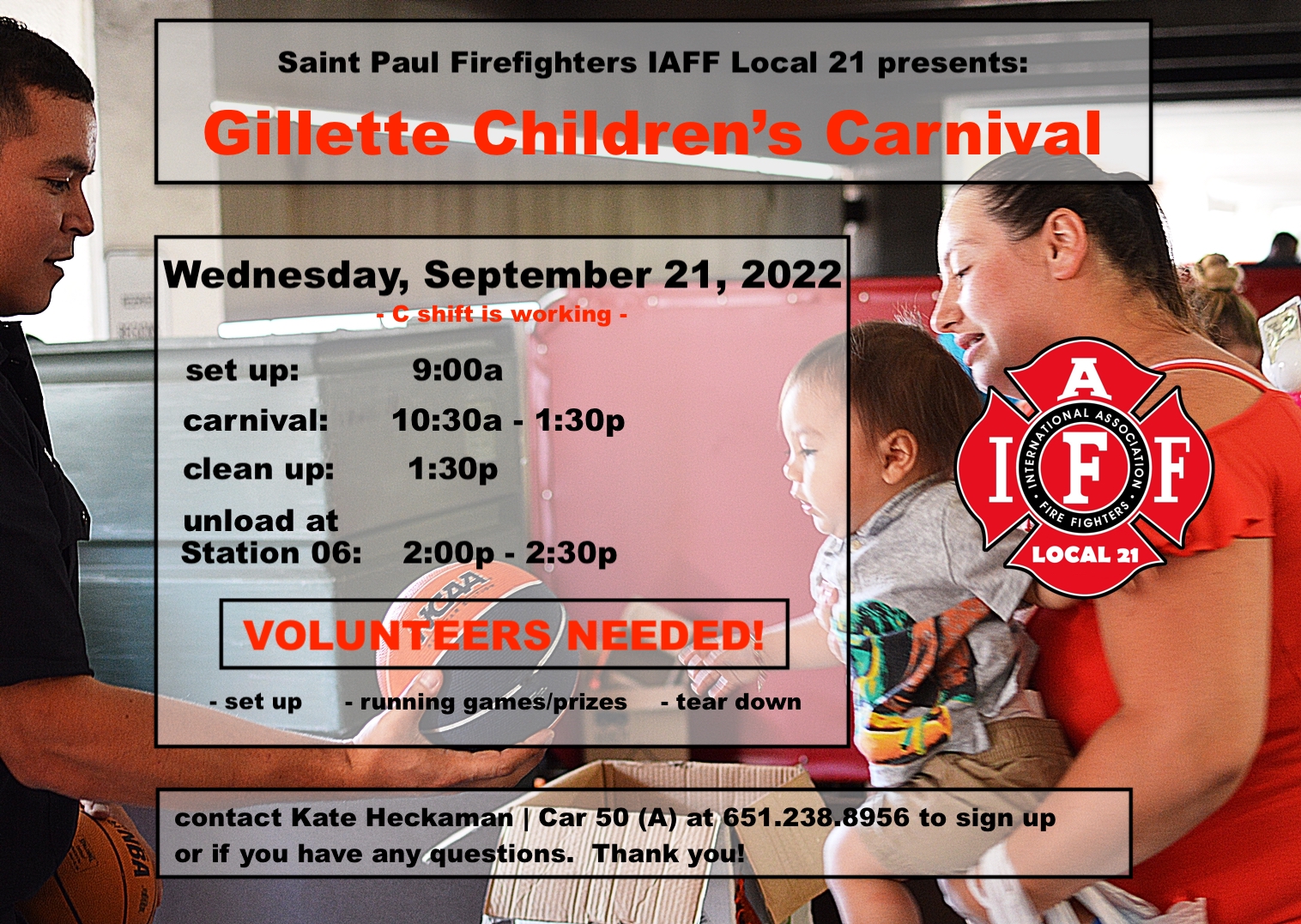 The Gillette Children's Carnival is finally back "in person" this year! Since our last carnival in 2019, we've had several new members added to Saint Paul Firefighters IAFF Local 21.
This is an excellent opportunity for our Members to give back and help the kids and families that are patients at Gillette Children's Hospital. Local 21 has been hosting a carnival at Gillette Children's Hospital for nearly 60 years!
Any assistance is greatly appreciated. Volunteers are needed for set up, operating games, handing out prizes, tear down and clean up. Please be aware that, because this is a hospital, volunteers will need to wear masks when interacting with patients. Masks will be optional during set up and tear down. Please come out and help to make our first year back a success!
Contact Kate Heckaman (text/call/email) if you are available and want to be involved.