01.31.2023 | The Paidar Hero WOD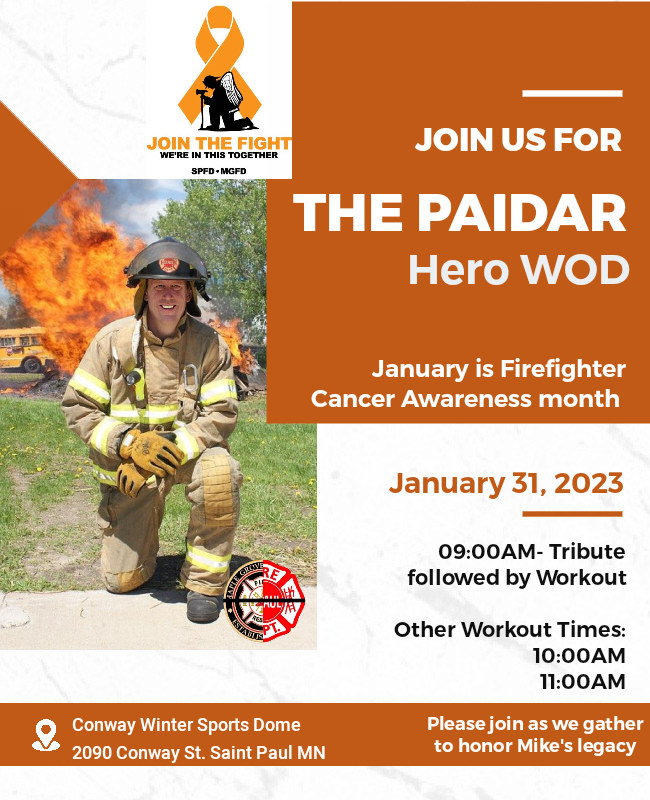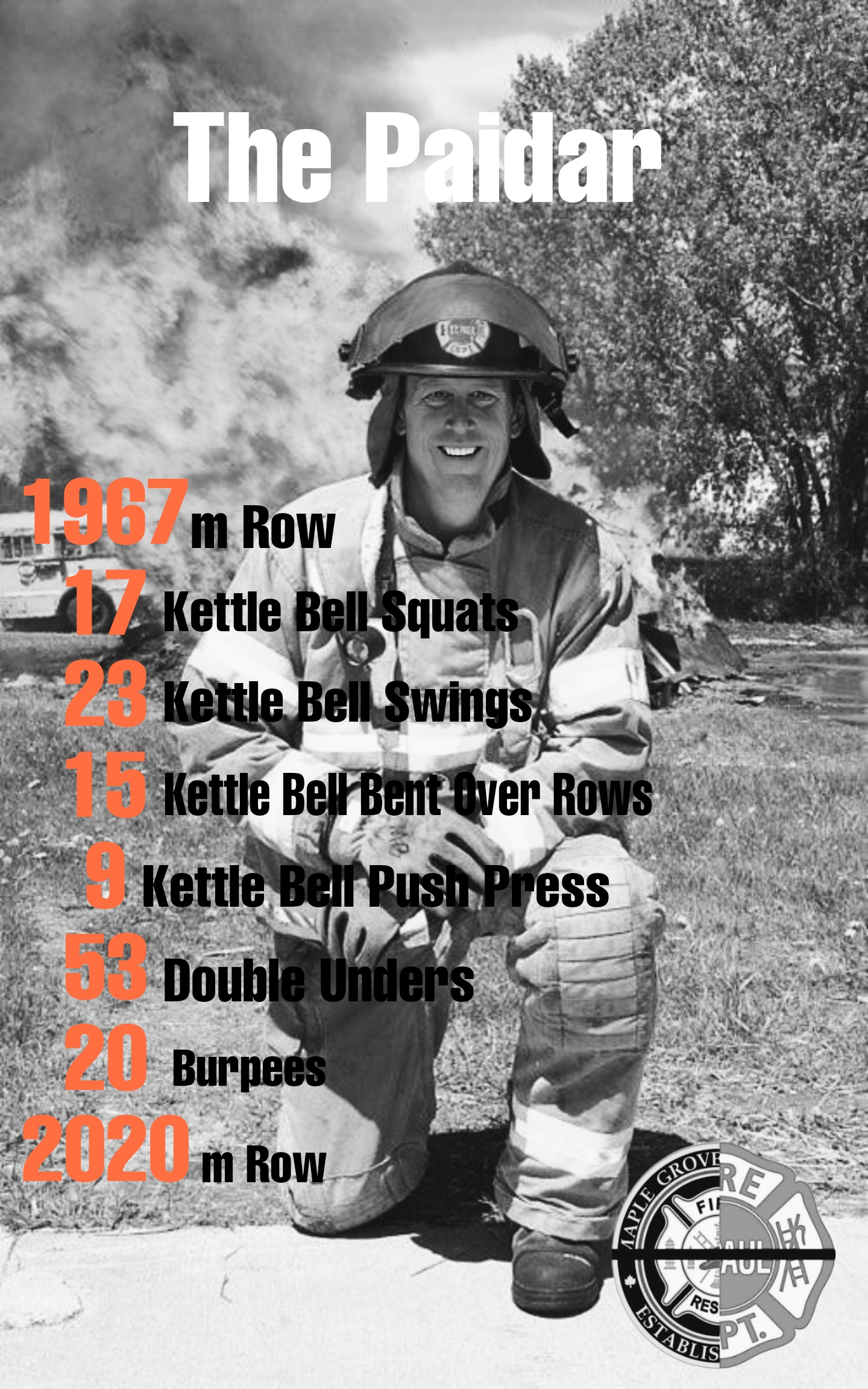 Firefighting is an inherently dangerous calling and the greatest danger facing firefighters today is occupational cancer. Almost 75% of the firefighters whose names were added to the IAFF Fallen Fire Fighter Memorial last year died after battling cancer. Included in the 469 names added to the wall in 2022 was our late brother, Mike Paidar.
On Tuesday, January 31, 2023, we will be honoring Captain Paidar with "The Paidar" Hero WOD (Workout of the Day.) January 31st is Mike's birthday and the final day of Firefighter Cancer Awareness Month. Together, we will gather to remember Mike and draw attention to this significant health issue that is affecting the Fire Service today. The event will take place at Conway Recreation Center (2090 Conway Street Saint Paul, MN 55119.) We will begin with a tribute to Mike at 9:00am, followed by the workout. There will also be opportunities to participate in the workout at 10:00am and/or 11:00am.
The workout is scalable. Please consider joining us for the whole thing, part of it or just to gather and show your support! Event tee shirts are available for sale through Corporate Mark. Questions, requests for information or media inquiries should be directed to Captain Bode, Health + Wellness Coordinator for the Saint Paul Fire Department.